In 2021, we announced our exciting partnership with Mary's Medicinals by introducing Topical Compounds to our ever-growing cannabis portfolio. Since then, the CBD and 1:1 THC:CBD compounds have become preferred products for many patients.
What is a Topical Compound?
Mary's Medicinals Compound is a spot-specific balm produced using full-spectrum cannabis extract containing naturally occurring CBD and THC, mango butter and a blend of essential oils. They contain cannabinoids derived from cannabis plants and are meant to be applied to your skin, offering a smoke-free, easy to administer, and convenient alternative for taking cannabis. Compounds are available in CBD dominant and 1:1 Balanced variations.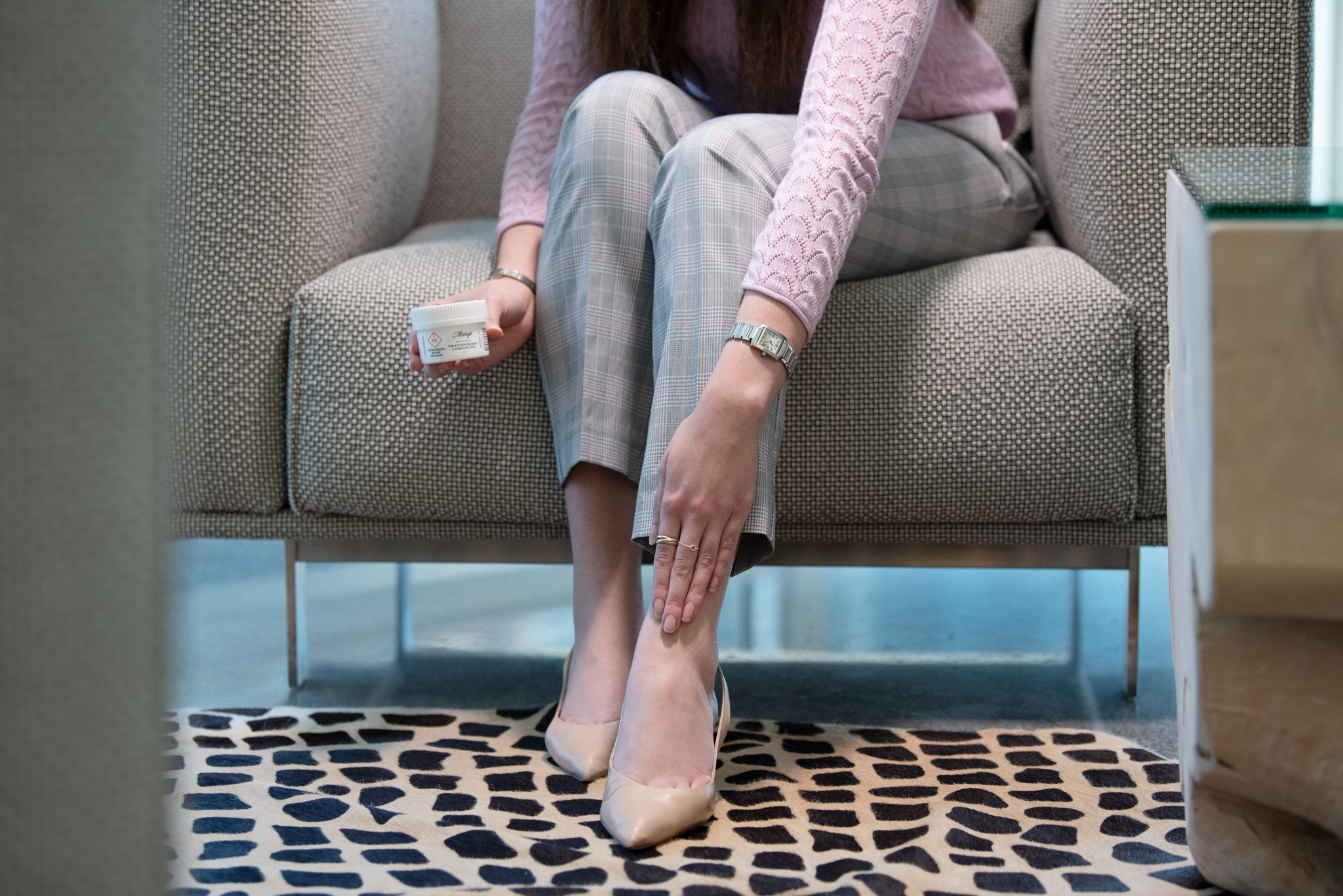 How to Apply it
Cool citrus basil and mango scented, there is an almost-instant cooling effect upon application from the menthol. Apply a finger-tip of balm topically to the target area and avoid broken skin or sensitive wounds. The consistency, although thick at first, melts nicely with the heat from skin.
Quality Assurance
Mary's Medicinals is acclaimed for delivering the most advanced, cleanest products on the market. The award-winning technology found in its products is dedicated to pioneering and delivering natural, THC, CBD and other cannabinoid-infused products to positively impact the lives for patients. The extracts and resins are formulated together with naturally sourced mango butter, beeswax and menthol ingredients to produce Mary's Medicinals topical products.
Ingredients
• Cannabis Extract – crude oil extracted from the whole cannabis plant
• Mango Butter – proper spreading consistency, softer and colorless butter
• Beeswax – hardens the formulation to the correct texture.
• Unscented Massage Oil Base – base mixture for the products
• Menthol – added for scent
• Natural Fragrance – cool, citrus, basil
• Oleic Acid – carrier, or vehicle
• Isopropyl Myristate – skin conditioner
• Optiphen – a paraben and formaldehyde-free preservative system