Canadians have access to both medicinal and recreational cannabis products, and while they may come from the same plant, it's essential to understand the distinctions between the two.
According to Canadian surveys of people who take cannabis for medicinal purposes:
• Almost 1 in 3 reports taking it for over 10 years
• Nearly 1 in 2 reports taking it to reduce the use of other medications
However, almost 1 in 2 individuals do not have a medical authorization from a healthcare provider so they purchase their cannabis from a recreation store (such as online or dispensary).
Healthcare providers may not authorize the use of medicinal cannabis for several reasons, including:
• 34% say they have concerns about lack of evidence
• 36% reports unwillingness to discuss cannabis
• 50% reports lack of knowledge about medicinal cannabis
Why is this a concern?
People living with serious health conditions (and sometimes life-threatening ones) are pushed to self-medicate without any medical supervision. This increases the risk of ineffective symptom management, incorrect dosing, and adverse effects.
Cannabis as a medicine requires the same consultation, screening, and monitoring as any other medication – from a trained medical professional!
Book an appointment with a Health Care Practitioner here:
Book An Appointment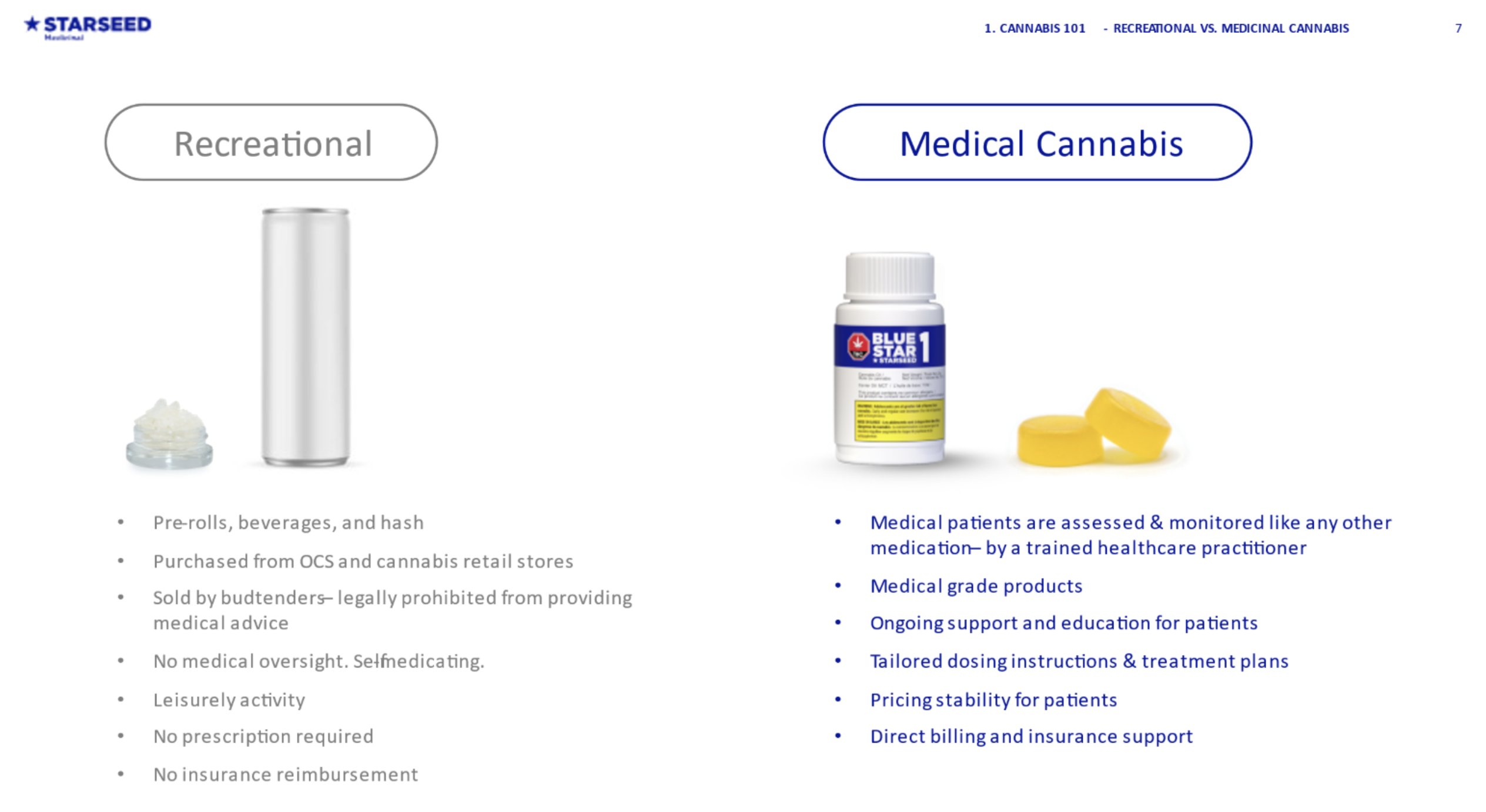 ---
References:
Balneaves, L. G., Brown, A., Green, M., Prosk, E., Rapin, L., Monahan-Ellison, M., McMillan, E., Zaid, J., Dworkind, M., & Watling, C. Z. (2023). Medical Cannabis Access and Experiences in Canada. Medical Cannabis Access Survey Summary Report. University of Manitoba, McGill University, Sante Cannabis, Medical Cannabis Canada, & SheCann. Retrieved from: https://static1.squarespace.com/static/61cf68c3e7f7444a96b5c047/t/642c7d2fbde575503e411b4a/1680637234265/MCAS+Report+April+4+2023.pdf
Clarke, H., & Fitzcharles, M. (2023). The evolving culture of medical cannabis in Canada for the management of chronic pain. 14. https://doi.org/10.3389/fphar.2023.1153584
Costiniuk, C. T., MacCallum, C. A., Boivin, M., Rueda, S., Lacasse, G., Walsh, Z., Daeninck, P. J., Margolese, S., Mandarino, E., Jagpaul Kaur Deol, Sanchez, T., & Bell, A. D. (2023). Why a distinct medical stream is necessary to support patients using cannabis for medical purposes. 5(1), 25–25. https://doi.org/10.1186/s42238-023-00195-8