Every year, countless lives are forever changed by traumatic brain injuries (TBIs). These injuries can occur suddenly, affecting people of all ages and backgrounds. In Canada, the month of June is dedicated to raising awareness about brain injuries and the impact they have on individuals, families, and communities. Brain Injury Awareness Month serves as a reminder of the need for education, support, and prevention strategies to mitigate the devastating consequences of these injuries.
Brain injuries are complex and debilitating conditions that can have a profound impact on a person's physical, cognitive, and emotional well-being. TBIs have a wide range of causes, including motor vehicle accidents, falls, sports-related injuries, workplace accidents, and assaults.
The challenges can interfere with one's ability to function in daily life, in relationships, at work, or in social situations. The burden extends beyond the individual to their loved ones who support and care for them. Both the survivor and their family members may experience greater stress and isolation as a result of the significant physical, mental, and financial toll.
The Potential of Medicinal Cannabis in Brain Injury Recovery
Pain, insomnia, and anxiety are three interrelated symptoms of brain injuries known as the "pain triad," and medicinal cannabis could treat all three symptoms simultaneously without the negative side effects associated with some medications.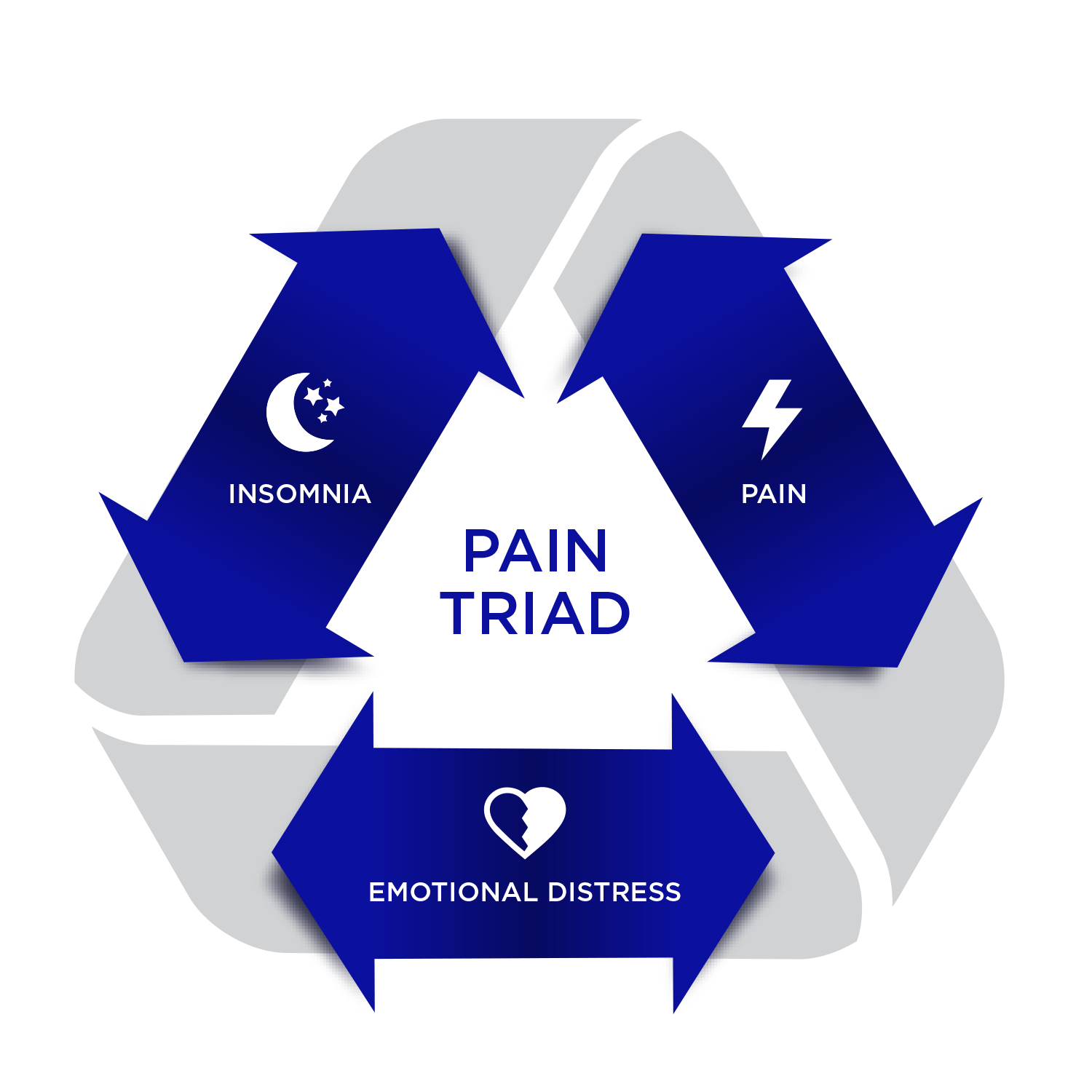 Often, a combination of CBD and THC is needed to manage the symptoms; during the day, CBD has anti-inflammatory and anxiety-relieving properties without intoxication, and at bedtime, a low dose of THC eases pain and promotes sleep.
1.     Neuroprotective properties: Preclinical studies have suggested that cannabinoids, particularly CBD, possess neuroprotective properties, which means they may help protect brain cells from further damage and promote their survival.
2.     Anti-inflammatory effects: Brain injuries often lead to inflammation, which can exacerbate the damage and hinder the recovery process and can unfortunately sometimes lead to certain types of Alzheimer's. Cannabinoids have demonstrated anti-inflammatory effects, potentially reducing neuroinflammation and facilitating the healing process.
3.     Pain management: Chronic pain is a common symptom associated with brain injuries. Medicinal cannabis has been widely acknowledged for its pain-relieving properties and has shown promise in managing various conditions, including neuropathic pain often experienced by individuals with brain injuries.
4.     Emotional stress management: Many individuals with brain injuries experience mental health concerns such as depression, anxiety, and irritability. Some studies suggest that certain cannabinoids, notably THC and CBD, may provide potential relief for these symptoms.
5.     Sleep aid: Brain injuries can disrupt the normal sleep-wake cycle, leading to various sleep disturbances. Cannabinoids (such as CBD, THC and CBN) may have both sleep-promoting and wakefulness-inducing properties.
Did you know that many Canadian insurance providers cover the use of medicinal cannabis to treat chronic neuropathic pain? Visit our Guide to Medical Cannabis Reimbursement.
While the potential for medicinal cannabis in brain injury recovery is an exciting area of research, more scientific evidence is needed to establish effectiveness, safety, and optimal utilization. Individuals considering medicinal cannabis as a supplementary therapy should consult with their healthcare provider.
Need help getting a medicinal cannabis treatment plan for a brain injury? Book an appointment here.
---
References:
Aychman, M. M., Goldman, D. L., & Kaplan, J. S. (2023). Cannabidiol's neuroprotective properties and potential treatment of traumatic brain injuries. Frontiers in Neurology, 14. Retrieved from https://www.frontiersin.org/articles/10.3389/fneur.2023.1087011/full
Lins, B.R., Anyaegbu, C.C., Hellewell, S.C., Papini, M., McGonigle, T., et al. (2023). Cannabinoids in traumatic brain injury and related neuropathologies: preclinical and clinical research on endogenous, plant-derived, and synthetic compounds. Journal of Inflammation, 20, 77, 1-21. Retrieved from https://jneuroinflammation.biomedcentral.com/articles/10.1186/s12974-023-02734-9#:~:text=Cannabinoids%20interact%20with%20neurons%2C%20microglia,management%20of%20traumatic%20brain%20injury.
Mechoulam, R. (2002). Cannabinoids and brain injury: therapeutic implications. Trends in Molecular Medicine, 8(2), 58–61. https://doi.org/10.1016/s1471-4914(02)02276-1
Schurman, L.D., & Lichtman, A.H. (2017). Endocannabinoids: a promising impact for traumatic brain injury. Frontiers in Pharmacology, 8, 69. Retrieved from https://www.ncbi.nlm.nih.gov/pmc/articles/PMC5314139/pdf/fphar-08-00069.pdf.
Scuderi, C., Steardo, L., & Esposito, G. (2013). Cannabidiol Promotes Amyloid Precursor Protein Ubiquitination and Reduction of Beta Amyloid Expression in SHSY5YAPP+Cells Through PPARγ Involvement. Phytotherapy Research, 28(7), 1007–1013. https://doi.org/10.1002/ptr.5095