The history of cannabis use, current regulations, and emerging evidence of medicinal cannabis's effectiveness are all complex, and we must come together and fight for what we know is best for patients! 
Medicinal cannabis may be a valuable tool in the management of certain conditions like chronic pain, and more research and education are needed to ensure safe and effective use. Most important of all, medical patients must be assessed and monitored by a trained healthcare practitioner, just like any other medication. When people with serious health conditions—and sometimes life-threatening ones—are pushed to self-medicate using recreational cannabis products and without medical supervision, there is a serious risk of ineffective symptom management, problematic cannabis use, incorrect dosing and product selection, and side effects.
The legal framework for medicinal cannabis in Canada has evolved significantly in recent years, but there are still challenges when it comes to access and affordability. The source and price of medicinal cannabis continue to be areas of concern for patients and healthcare providers alike. As the landscape continues to evolve, it will be important to ensure that patients have access to safe, effective, and affordable medicinal cannabis products.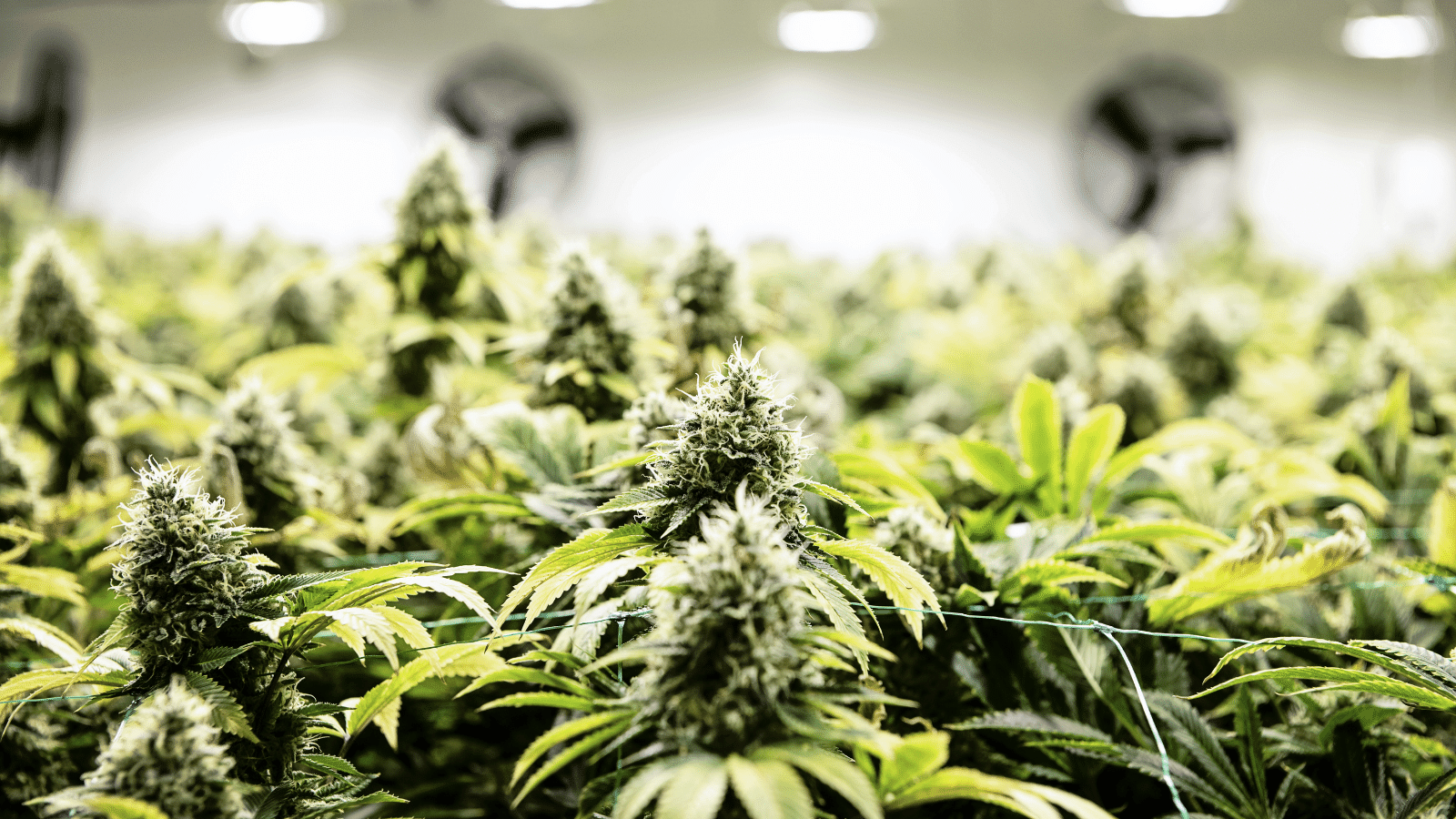 How is Starseed overcoming these challenges?
1) Starseed Medicinal is the leading medicinal cannabis producer, partnering with unions, employers, insurers, and patients in need to deliver affordable and responsible cannabis coverage. Starseed is now the preferred provider for over 300,000 Canadians suffering from medical conditions and seeking to learn more about cannabis therapy.
2) Starseed offers a compassionate care program to patients who need financial assistance to obtain their medicinal cannabis.
3) With cannabis now well-established in Canadian healthcare, Starseed provides evidence-based education to physicians and healthcare professionals working in long-term care and retirement homes, primary care clinics, and specialized pain clinics.
4) To support clinical decisions, Starseed created a high-quality database of patient-reported real-world evidence. While there is some evidence that cannabis can help with conditions including chronic pain and nausea, Starseed acknowledges that additional research is needed for specific conditions and cannabis product standardization.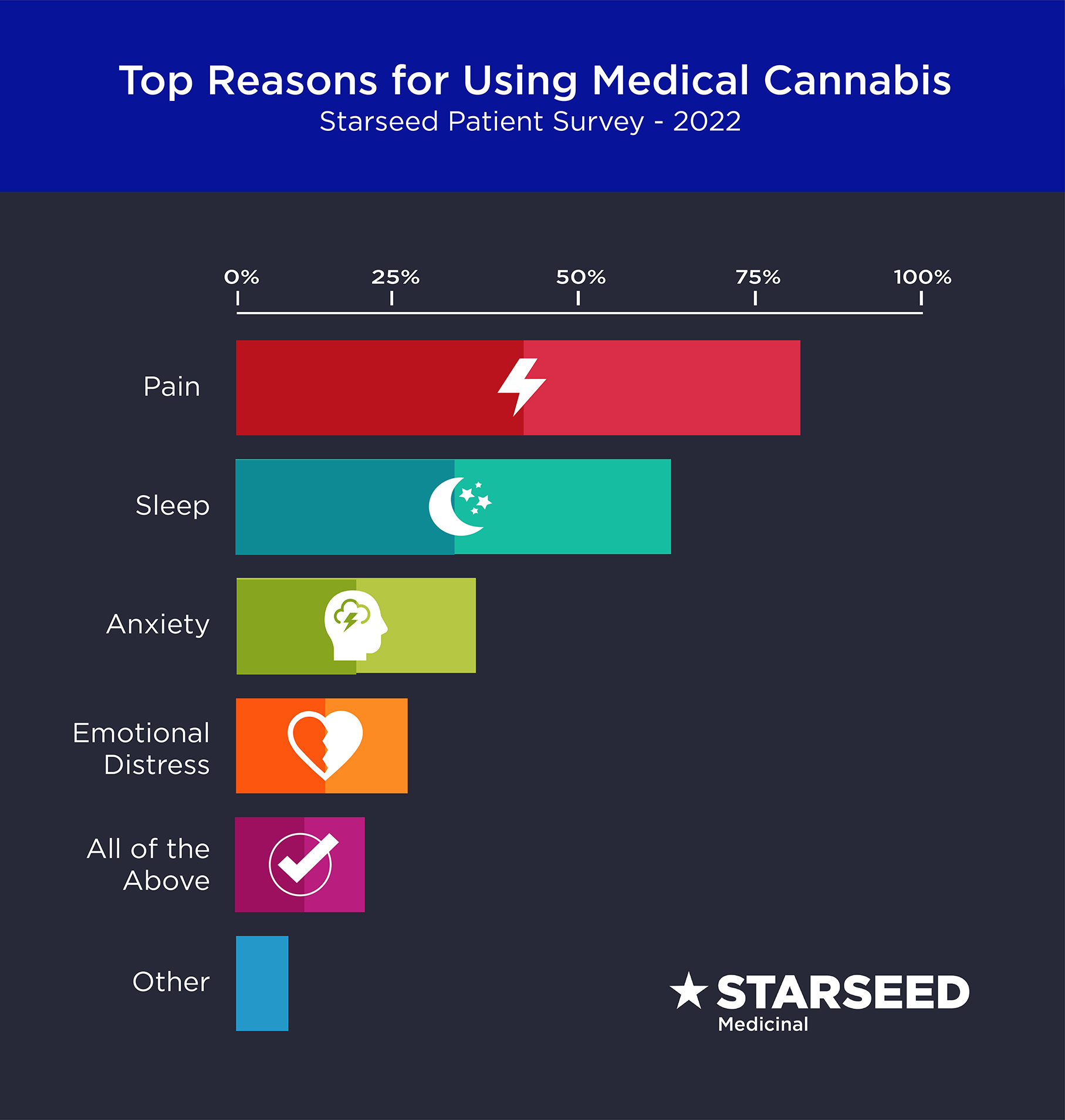 5) Starseed released a first-of-its-kind digital Patient Treatment Plan for patients who need tailored products and practical dosing instructions based on their healthcare provider's recommendations. As a team of healthcare professionals, we are committed to providing medical pathways and patient-centered services through technology, innovation, and education in order ensure safe and effective cannabis use.
6) It is critical to overcome misconceptions and stigma to move the Canadian medicinal cannabis program forward. While cannabis contains psychoactive components that can cause euphoria (or a "high"), medicinal cannabis products are carefully formulated to minimize unwanted side effects while maximizing therapeutic benefits. Patients can choose from a variety of products with varied levels of cannabinoids (CBD, THC, CBG, CBN), such as oils, capsules, and topicals.
Starseed sees medicinal cannabis as an essential part of a broader shift towards a more patient-centered approach to healthcare. Healthcare providers are increasingly incorporating cannabis into their treatment plans and collaborating with Starseed to ensure that patients receive safe, effective treatments as cannabis becomes more accepted as a potential therapeutic option.
---
References:
Clarke, H. & Fitzcharles, M. (2023). The evolving culture of medical cannabis in Canada for the management of chronic pain. Frontiers in Pharmacology, 14, 1-11.