We know that fast, reliable, and safe delivery of your medical cannabis is essential, so starting today, we're evolving how you receive your medicine.
Starseed clients within qualifying delivery zones (see postal codes below) now have access to Pineapple Express Delivery – a same/next day delivery service for all your medical cannabis orders.
Simply choose Pineapple Express as your shipping method and your order will be fast-tracked to same/next day delivery.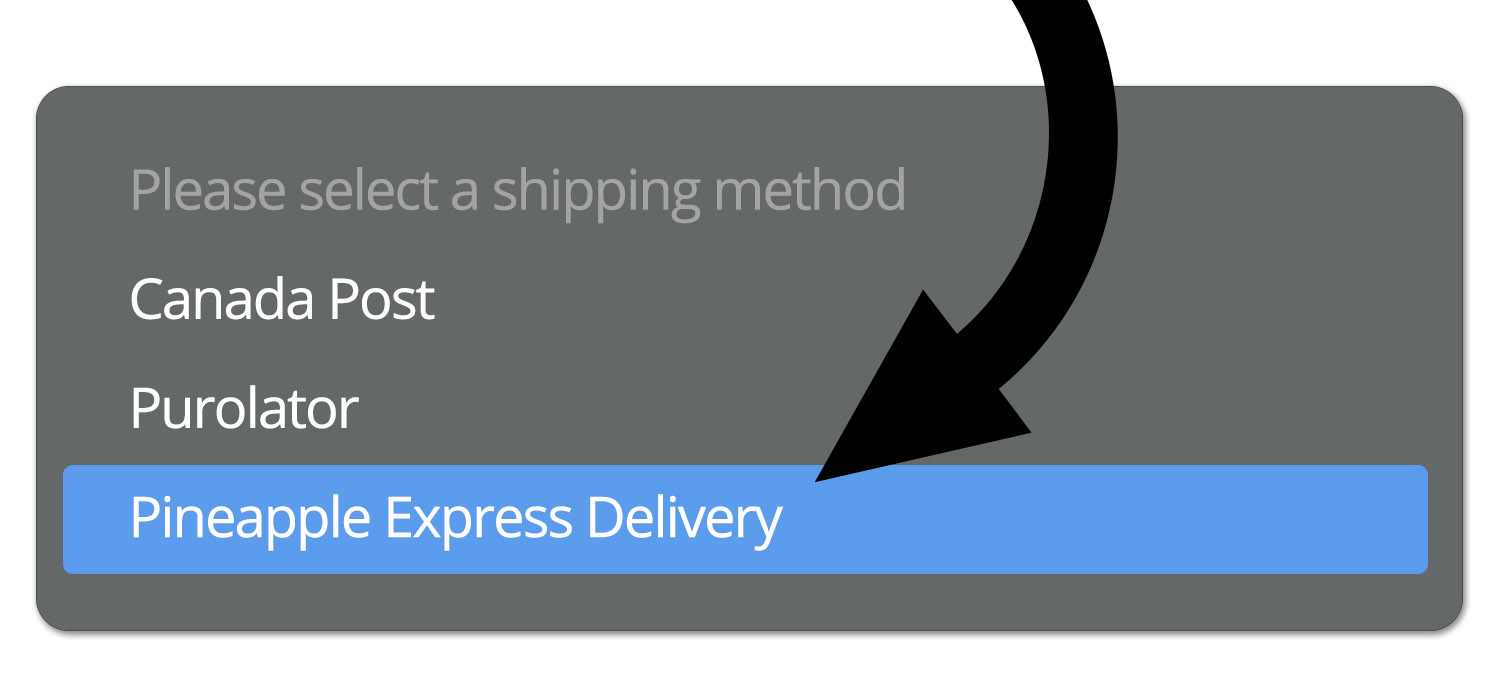 List of Delivery zones
Available to postal codes in the following areas:
1. Greater Toronto Area (same day)
2. London (same day)
3. Ottawa (next day)
4. Kingston (next day)
5. Windsor (next day)
6. Barrie (next day)
7. Durham (next day)
8. Niagara (next day)
Please note, orders that are processed before 12 pm on Monday – Friday qualify for same/next day delivery service. For your convenience, you will receive 2 text messages when packages are 1 hour away and 5 minutes away from being delivered to your address.
If you are not available at the time of delivery, please contact the delivery driver to provide them with instructions to leave the package in an area that meets the following criteria (within reason):
• The package is sheltered from the weather
• The package cannot be seen from the street or by passers-by
• The entrance is not shared
Direct Billing
If your medical cannabis plan allows for direct billing, your order will be shipped once approved by your provider. A shipping fee of $15 will be charged for same-day/next-day delivery and will not be covered by insurance.
Feel free to connect with our Client Care Team at 1-844-756-7333 or info@starseed.com if you have any questions about Pineapple Express. We're here to help!