Terpenes are aromatic organic chemicals found in all plants. They determine the scent of many flowers and herbs and are responsible for the taste and flavours of cannabis. Terpenes created in unique combinations are what give plants their fragrance, taste, and appearance. A plant's terpenes are also a way to protect itself from predators or to attract insects for pollination.
Because terpenes produce vibrant smells, they form the basis of many essential oils and are an integral part of many alternative therapies, such as aromatherapy. Inhaling the scents from some plants and essential oils may affect a person's mood and stress levels.
Terpenes in Cannabis
With hundreds of fully characterized terpenes, terpenes are the largest group of plant chemicals. While many of these occur in concentrations too low to detect, some have a more robust presence.
Emerging evidence suggests that all plant compounds in cannabis work together synergistically—this is known as the entourage effect and can be thought of as: The whole of all compounds present in cannabis are more together than the sum of its parts. In other words, a special whole-plant synergy occurs when cannabinoids and terpenes are consumed together, as opposed to by themselves.
According to a published article from the National Center for Biotechnology Information, well-respected cannabis researcher, Dr. Ethan Russo asserts that terpenes are more effective when consumed along with the main active cannabinoids, THC, and CBD.
The assertion from the scientific community is that THC, CBD, and now terpenes work better consumed collectively as a full dose, rather than in isolates. Together, the cannabinoids add up to greater than the sum of their parts, but alone, their full potential isn't fully harnessed.
Some examples of well-known cannabis terpenoids include limonene, myrcene, α-pinene, linalool, β-caryophyllene, caryophyllene oxide, nerolidol and phytol.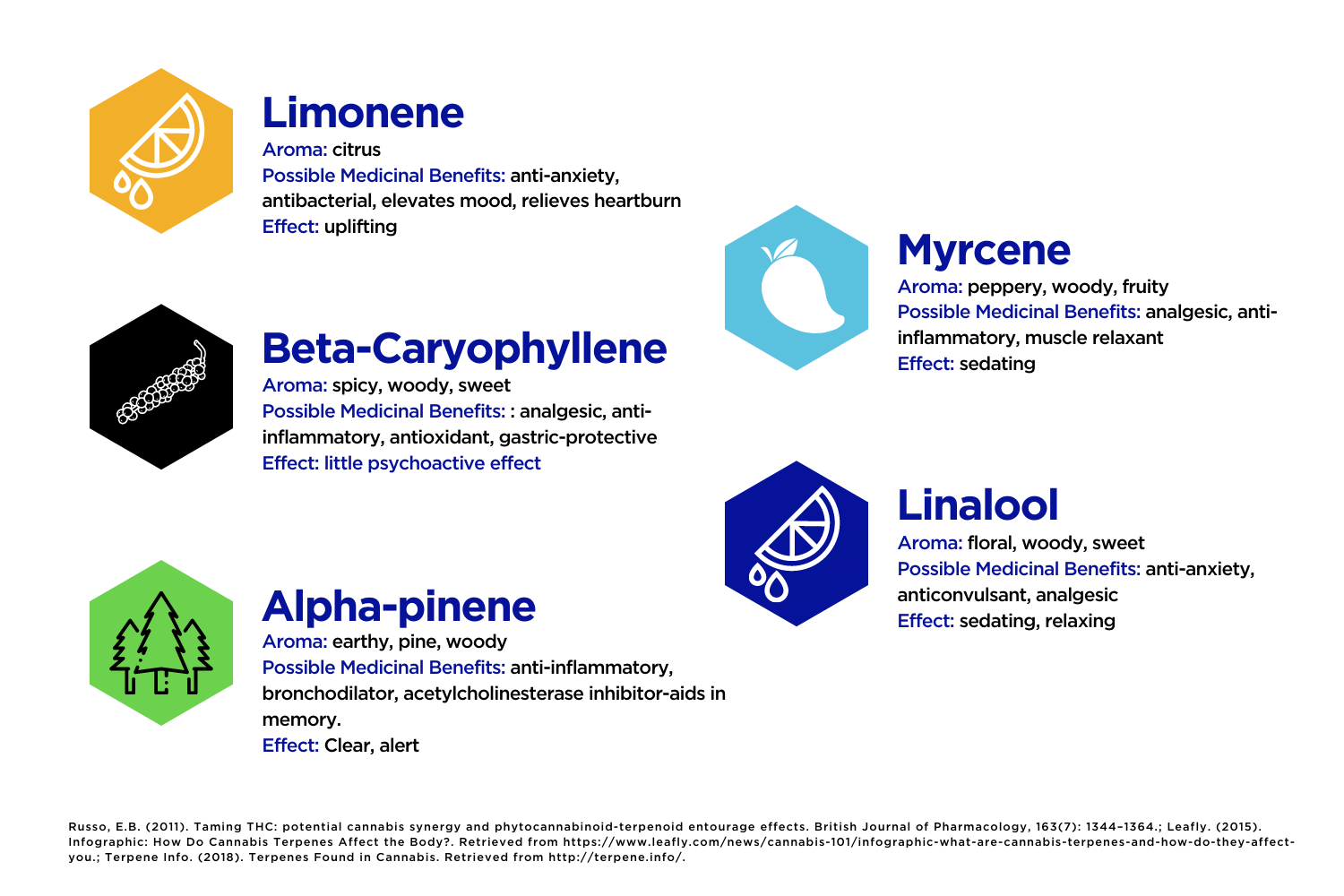 The top 5 terpenes
While there are many terpenes in the natural world, scientists have only studied a handful. Examples of better-known terpenes include:
Myrcene
Most cannabis cultivars are dominant in either myrcene or caryophyllene. Myrcene, a terpene that's also predominant in hops and lemongrass, has been described as delivering scent notes that are herbaceous, spicy, earthy, and musky. Myrcene gives cannabis a mildly sweet flavor profile—it's also found in mangoes.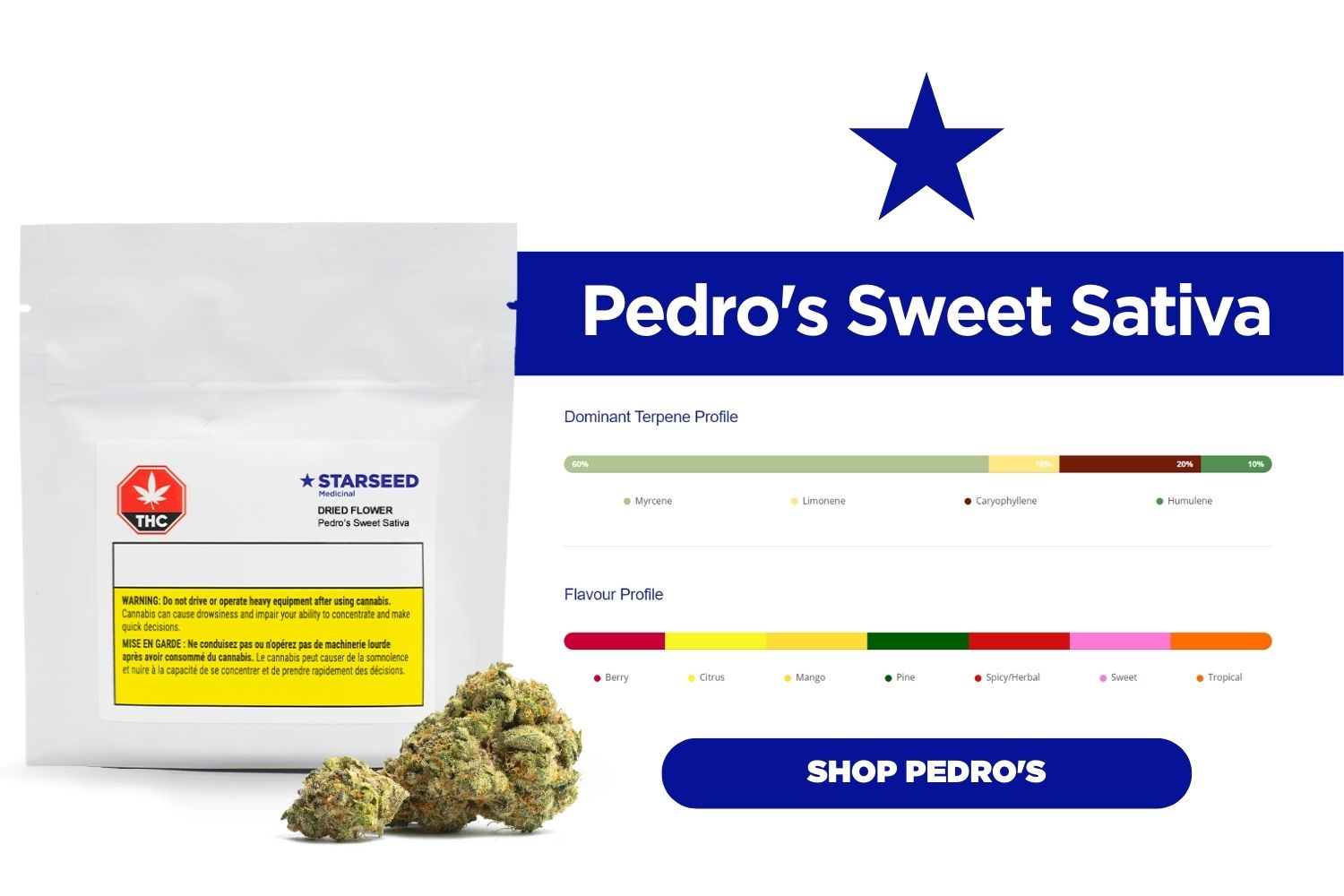 Caryophyllene
Caryophyllene, also known as beta-caryophyllene or β-caryophyllene, lends a spicy, peppery bite to some cannabis strains. Caryophyllene is also found in other plants such as cloves, rosemary, oregano, and black pepper.
Caryophyllene is the only known terpene found in cannabis that is believed to bind to the CB2 receptor in the endocannabinoid system, which is found in the body's immune system. Thanks to this unique action, caryophyllene is sometimes also classed as an atypical cannabinoid.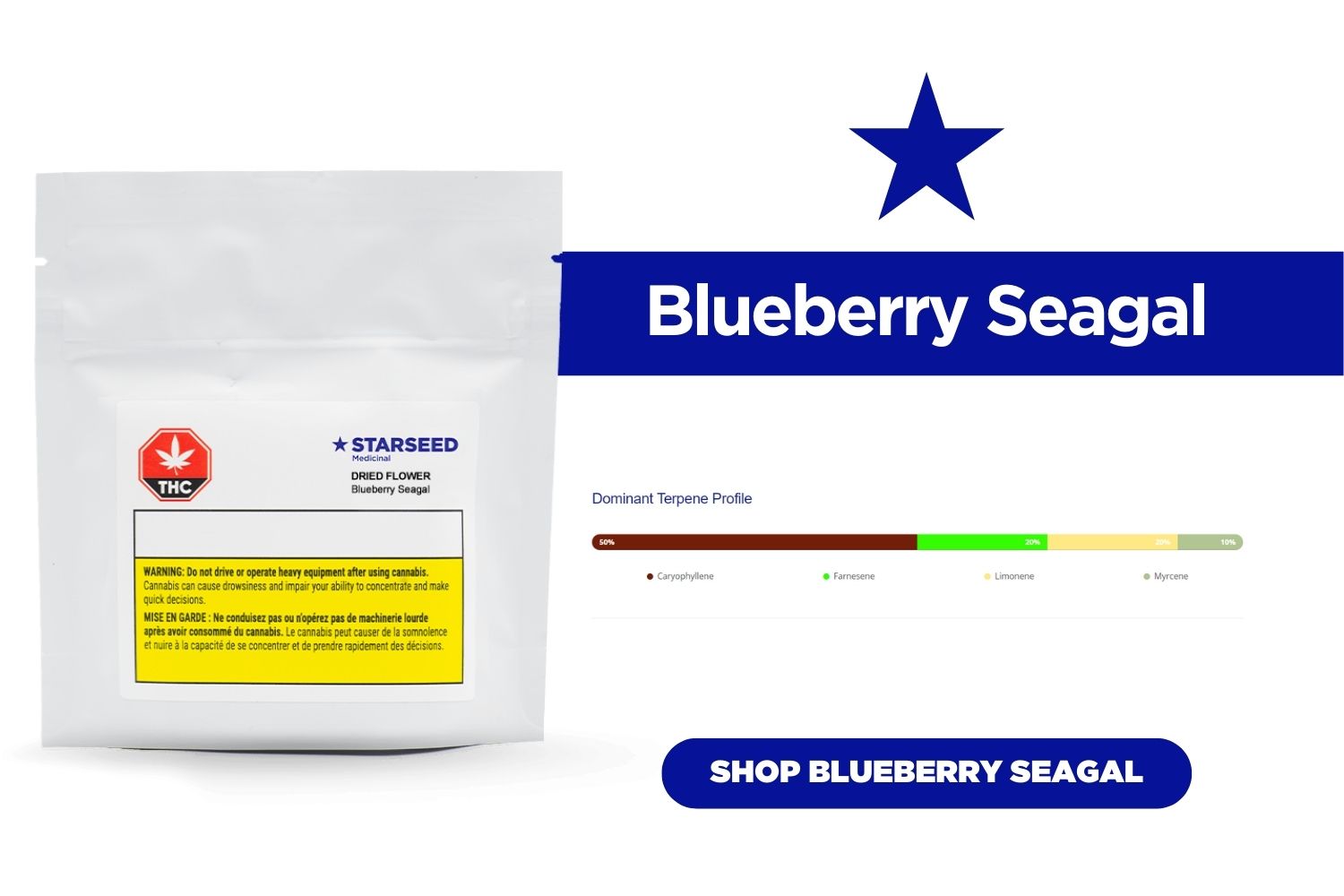 Limonene
Limonene is a common terpene that most people can recognize by its scent. As the name suggests, limonene gives the rinds of fruits such as lemons and oranges their citrusy smell.
Limonene is found in the rinds of citrus fruits and ginger, and the terpene is also predominant in many cannabis cultivars that have a fruity, fresh bouquet aroma.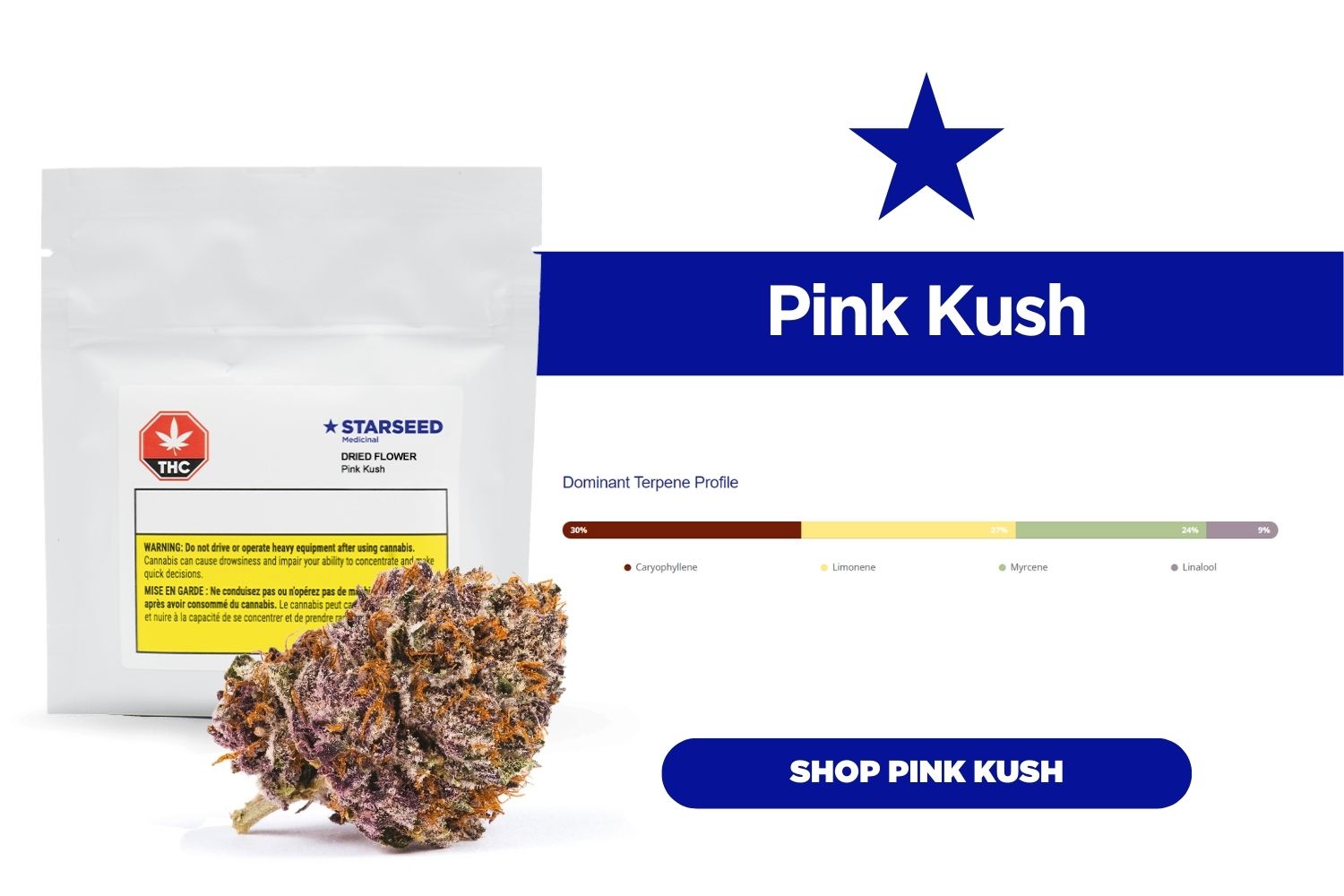 Pinene
Pinene is another naturally abundant terpene. There are two forms of pinene: a-pinene and b-pinene. Pinene provides the fresh, bright scent of many plants, including pine needles, rosemary, and basil.
Linalool
Linalool is most abundant in the lavender plant and gives the flower its rich scent. Linalool is one of the more important compounds in aromatherapy and is responsible for the calming effect many people get when smelling lavender or its essential oil. Linalool does appear to act on the body, but researchers must study its effects further to understand how people can use it to benefit their health.
---
The growing clinical interest in these aromatic compounds is yielding some fascinating findings. It's likely that the coming years will see a more sophisticated understanding of terpenes develop, and how they behave both individually and synergistically.
If you have questions about our products or services, please reach out to our Client Care Team at 1-844-756-7333 of info@starseed.com