Mary's award-winning Transdermal Patches are born out of a commitment to accurate dosing through an advanced delivery method. The discreet 2×2″ squares simply adhere to any veinous part of the skin for 8-12 hours of unsurpassed systemic wellness benefits.
Below is a set of frequently asked questions to help you decide if Transdermal Patches are right for you.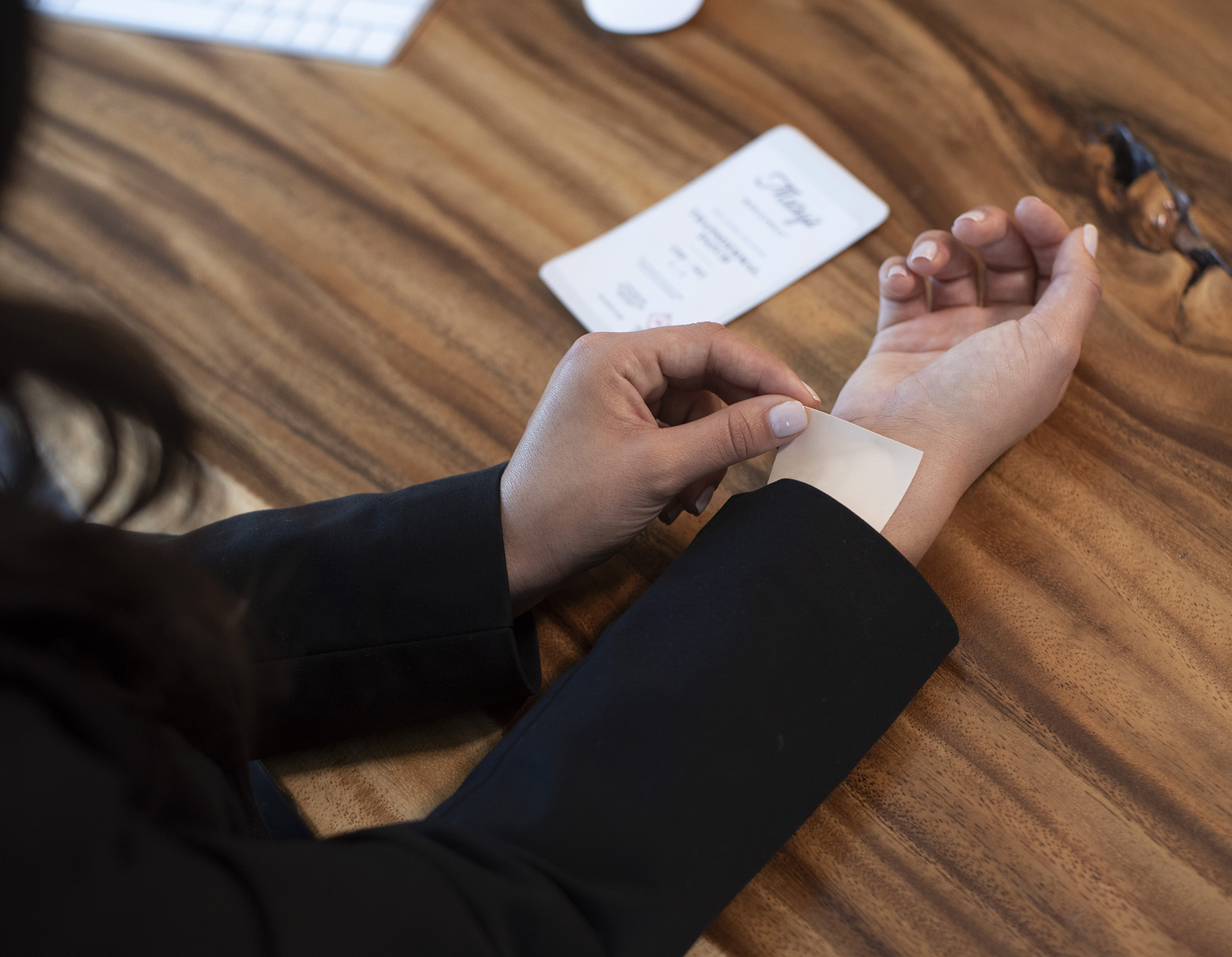 1) "How do Transdermal Patches work?"
Transdermal delivery of cannabinoids is becoming an acceptable option of administration for patients. Use of transdermal patches may bypass 'first-pass metabolism' in the liver, which may result in higher bioavailability of cannabinoids and fewer side effects.
2) "Where do I place a patch?"
Mary's Medicinals recommends applying patches to a dry, clean, hairless portion of skin – either inside of wrist, top of the foot or back of the knee.
3) "How long should I keep a patch on?"
Mary's Medicinals recommends keeping a patch on for 8-12 hours. The patches are designed to be sweat and water resistant so that you don't have to plan your day around your dosing.
4) "Is micro-dosing possible with patches?"
Yes. The 2×2" (inch) square patch can be cut into multiple smaller pieces for a customized dose or micro-dosing. In some cases, patches can also be doubled for a larger dose, but we always recommend starting low and going slow.
5) "What cannabinoid profiles are available?"
We offer Transdermal Patches in four separate products in an effort to meet the desires of a variety of patients: CBD, 1:1 CBD:THC, THC Indica, and THC Sativa.