A tailored treatment plan with customized dosages and regimens is essential for all medical cannabis patients. To maximize the effect and reduce the possibility of adverse effects and impairments of medical cannabis, Healthcare professionals recommend a "Start Low and Go Slow" titration method.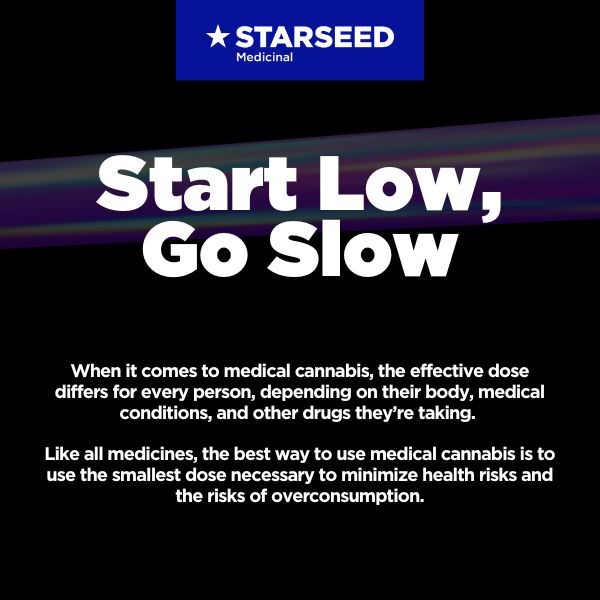 A CBD-dominant product is frequently chosen first, with the slow addition of THC if treatment goals are not met. Following initiation, follow-up and monitoring with a healthcare provider are essential.1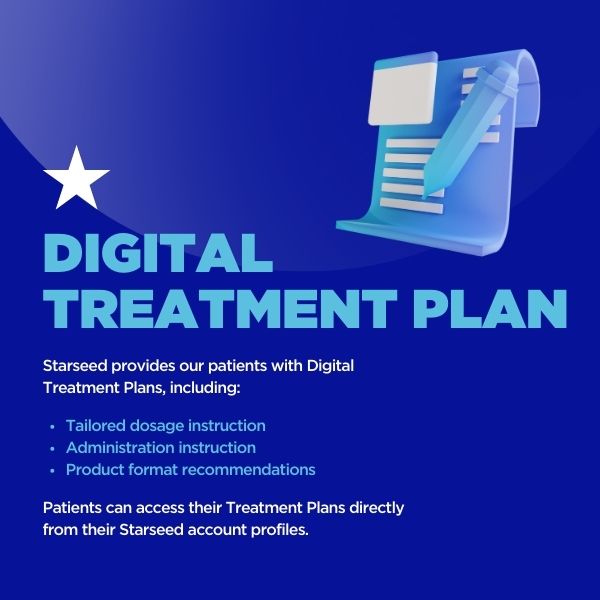 A sample treatment plan is provided below, but it should only be used as a general guide. The healthcare provider who authorizes medical cannabis should complete the specific dose and titration schedules.23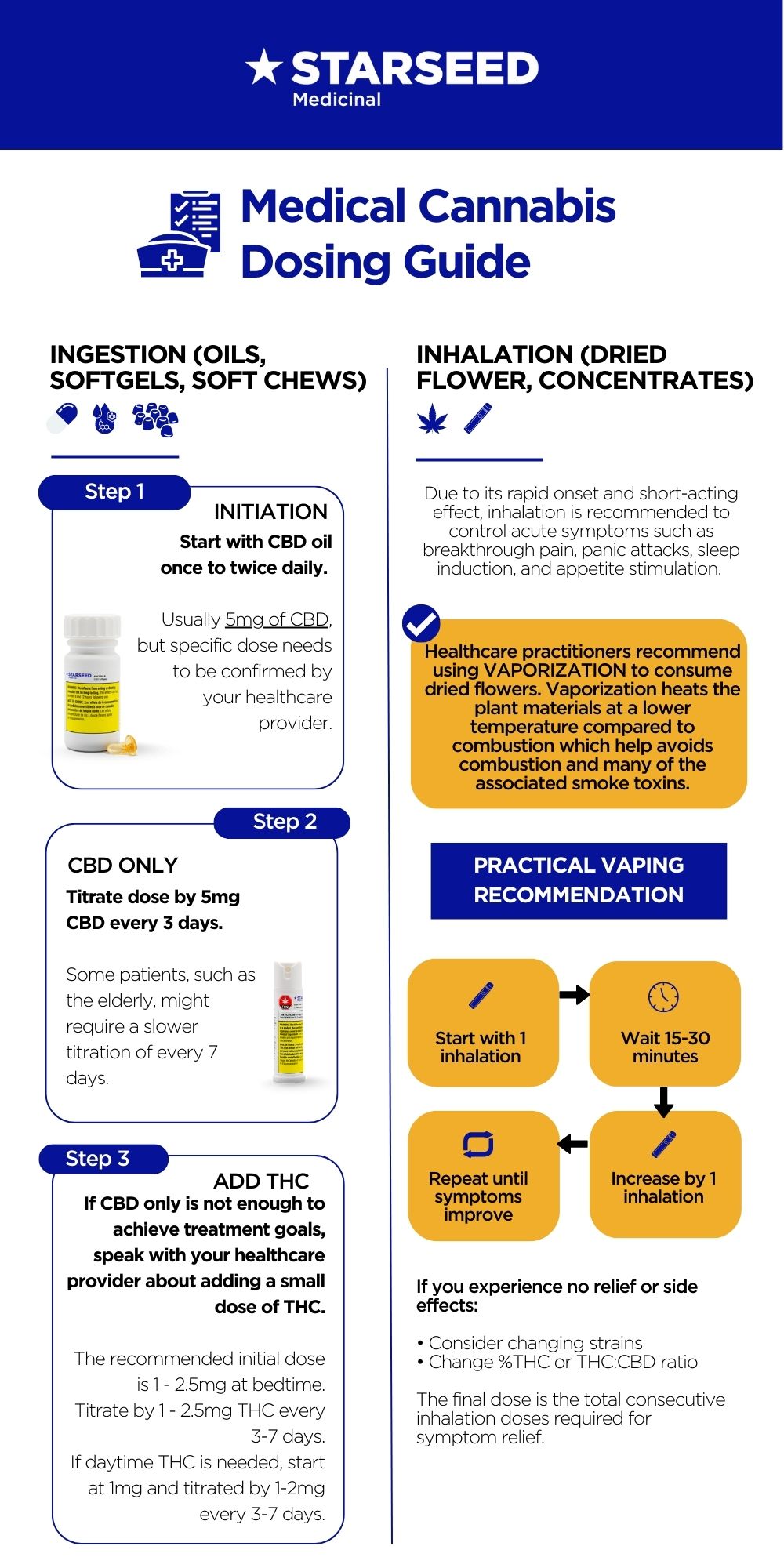 Product Dosage Conversion Chart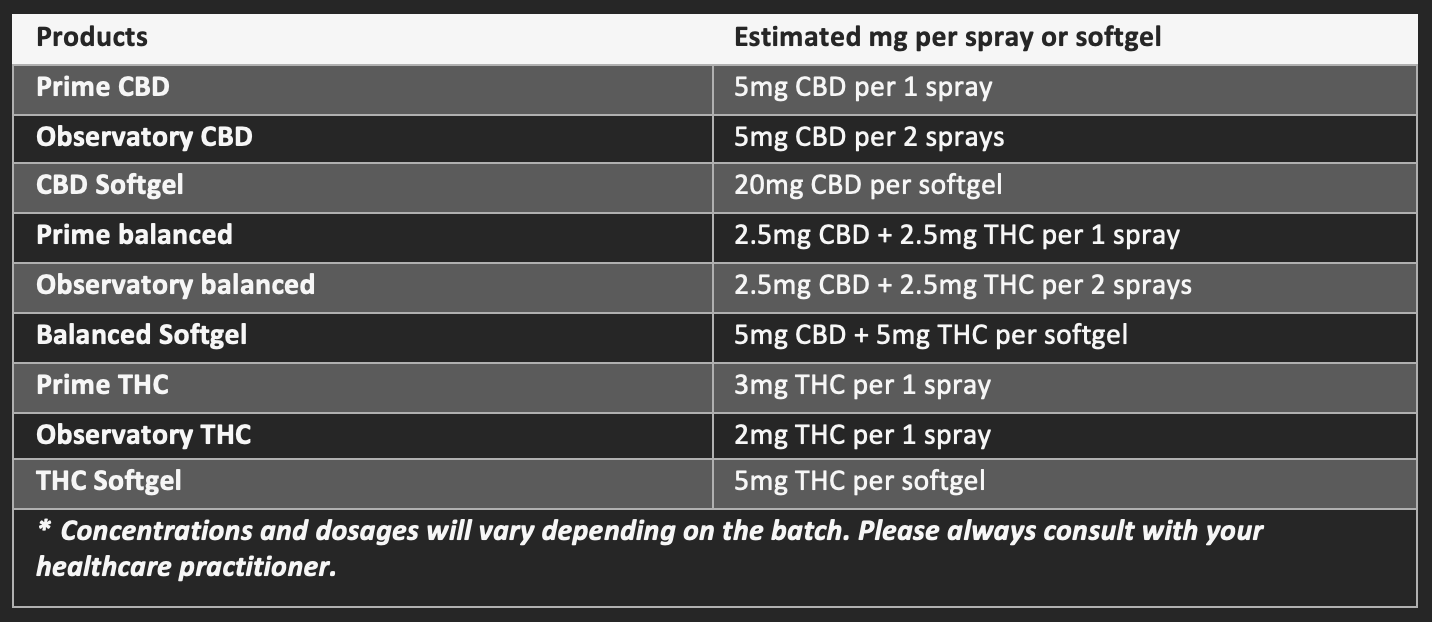 Note:
· Inhalation of cannabinoids should be avoided when an existing pulmonary condition such as COPD has been identified.
· Patients should keep track of symptoms, responses, and effects to discuss at follow-up visits.
· Most patients use 1-2g of cannabis per day.
· CBD-dominant products have fewer psychotropic effects and may require higher doses.
Smoking produces harmful byproducts that have been linked to respiratory adverse effects including bronchitis, coughing, and phlegm.1
Additionally, 30-50% of cannabinoids (THC & CBD) are lost in the air as smoke and essentially 'burn away your medicine'. Therefore, vaporization is the preferred method of inhalation as it produces significantly less harmful byproducts than smoking. Cannabis is heated more slowly throughout the vaporization process to prevent combustion, reduce the chance of respiratory side effects, and preserve your medication more affordably.1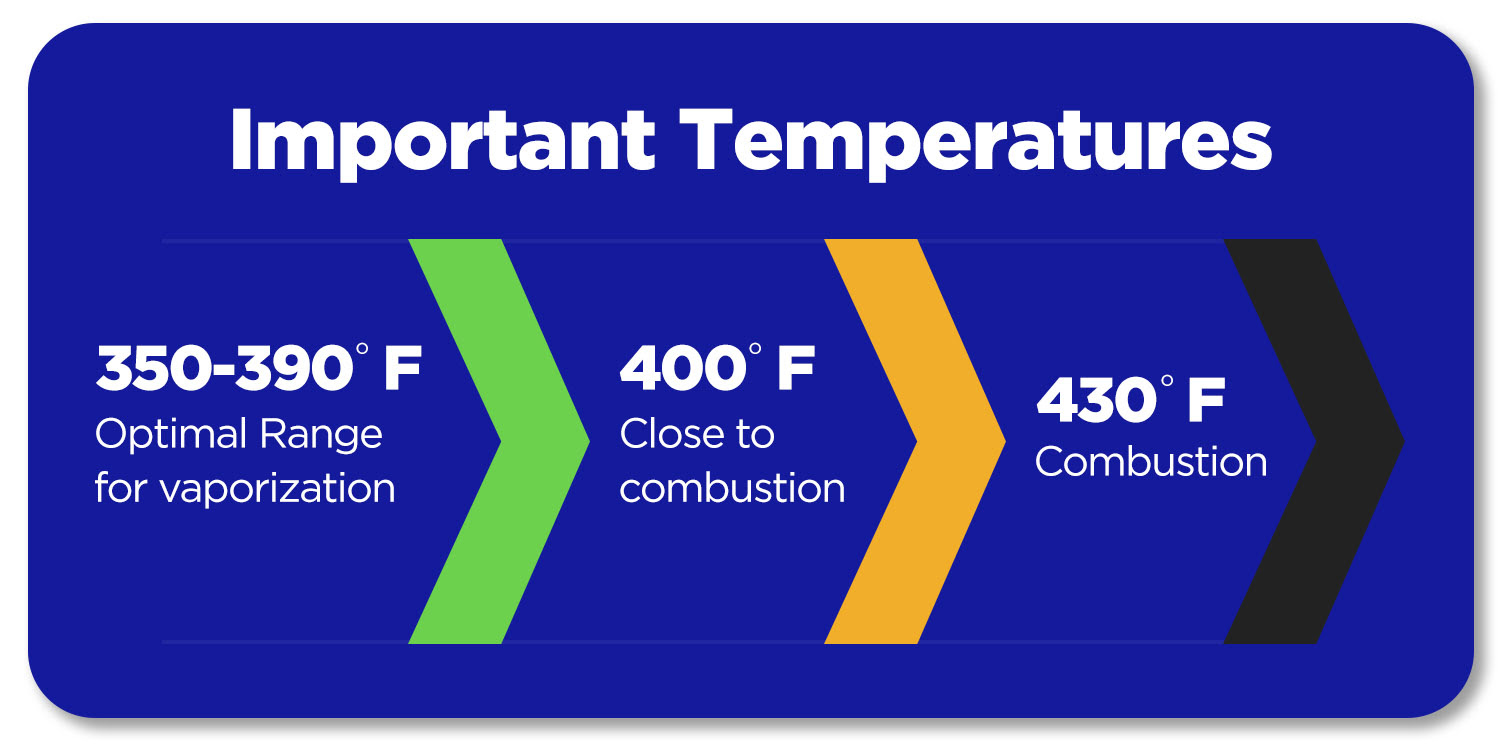 It has been shown that dry flower vaporization, like the PAX devices, significantly reduces toxic combustion byproducts and efficiently delivers cannabinoids.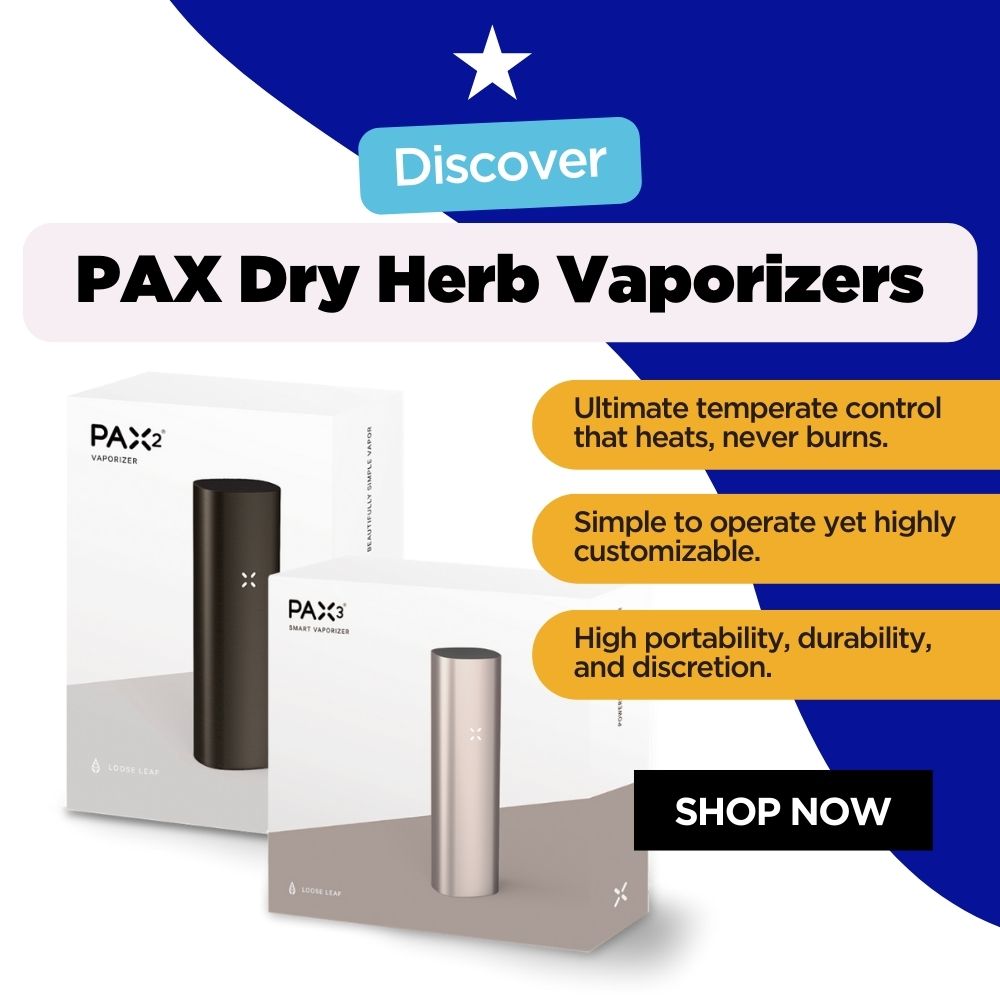 ---
References:
1.     MacCallum, C.A., & Russo, E.B. (2018). Practical considerations in medical cannabis administration and dosing. European Journal of Internal Medicine, 49, 12-19.
2.     Gieringer, D.H. (2001). Cannabis "vaporization": a promising strategy for smoke harm reduction. Journal of Cannabis Therapeutics,1(3-4), 153-170.
3.     Gieringer, D.H., St. Laurent, J., & Goodrich, S. (2004). Cannabis vaporizer combines efficient delivery of THC with effective suppression of pyrolytic compounds. Journal of Cannabis Therapeutics, 4(1), 7-27.