Nearly 8% of Canadians aged 15 and up report using cannabis daily, and 15% have used cannabis in the previous 12 months.1
Canadians who reported using cannabis over the past 12 months were asked how frequently they used the substance. Over half (54%) reported using cannabis three days per month or less, and 18% reported daily cannabis use.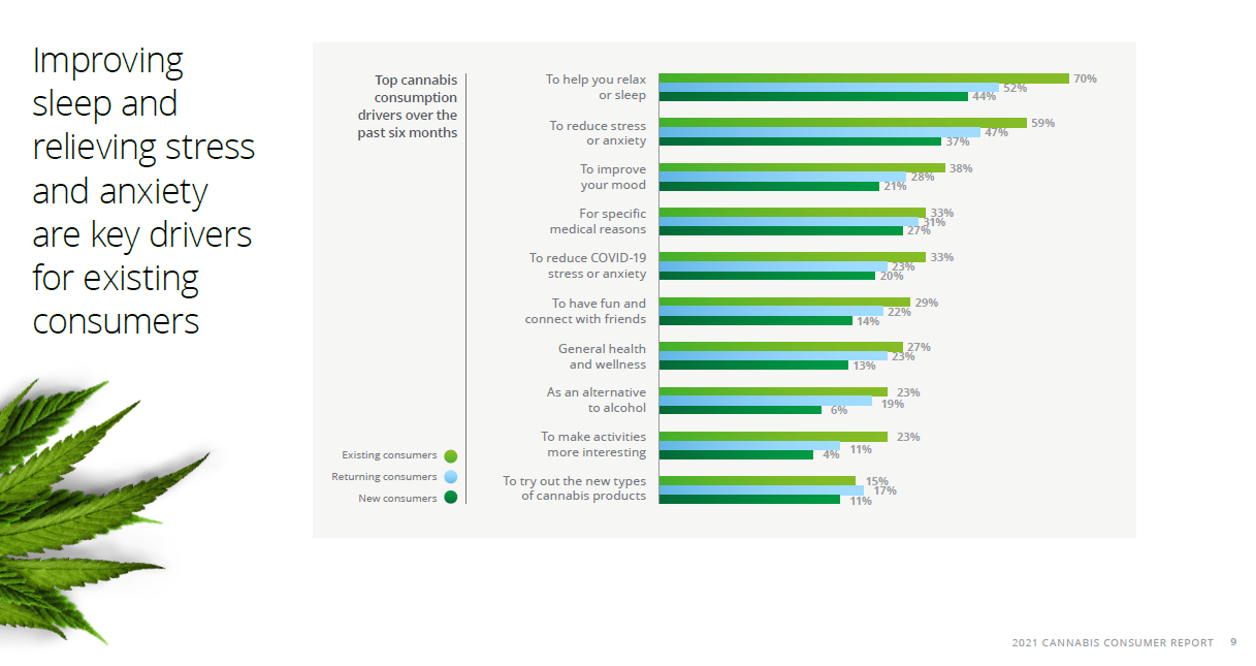 According to a recent survey of Canadians aged 18 and above, most people, including those who are new to cannabis, as well as those who have been using it for a long time, report using it for medical purposes.2
---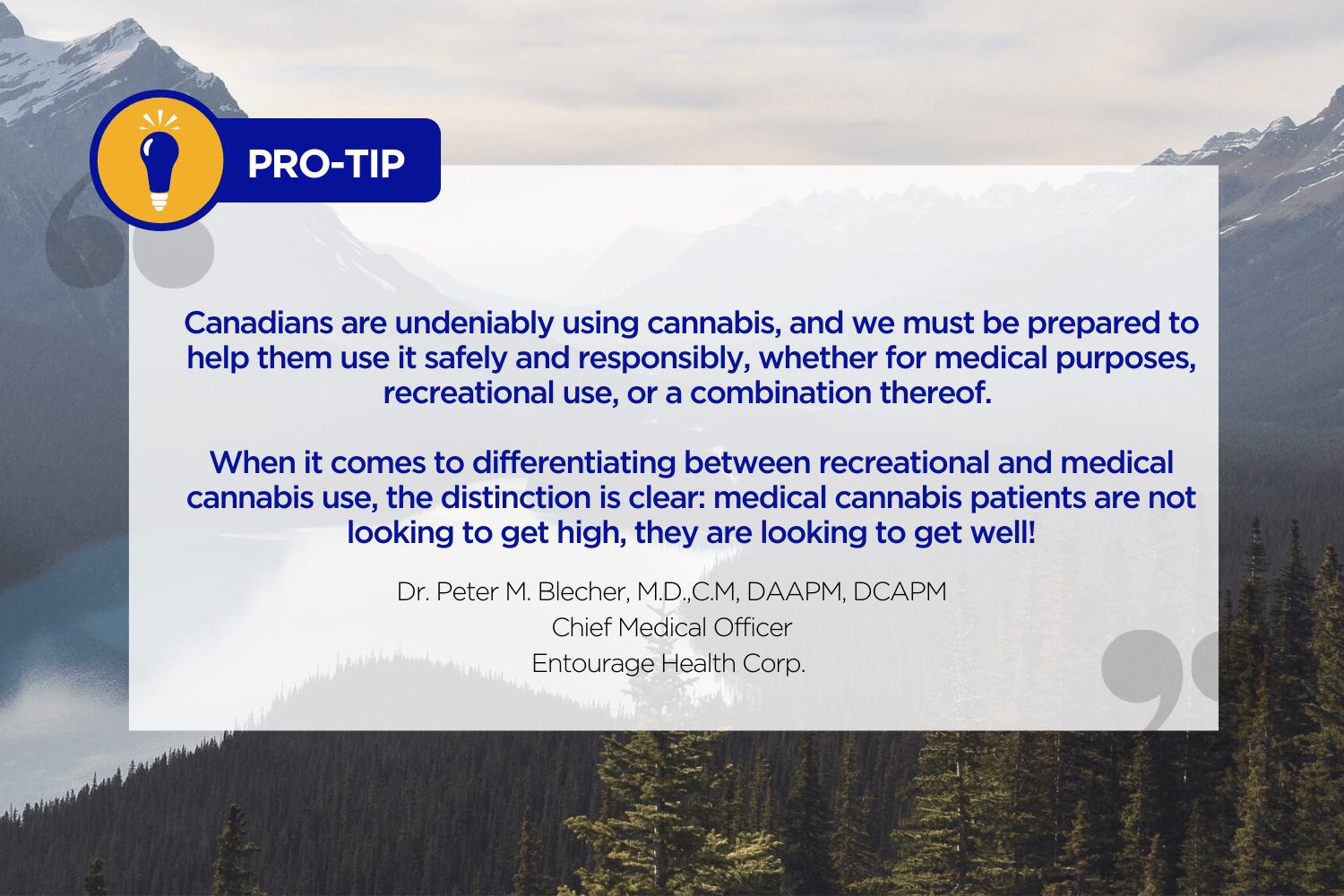 ---
Cannabis for Medical Purposes
Of people who reported using cannabis for medical purposes in the past 12 months, the majority (76%) did not have a medical document from a healthcare professional. The most common frequency of use reported was daily (35%).
The three main products used were dried flower (54%), cannabis oil for oral use (48%), and edibles (33%). Other products that weren't used as often included vape pens, topical compounds, and beverages.
---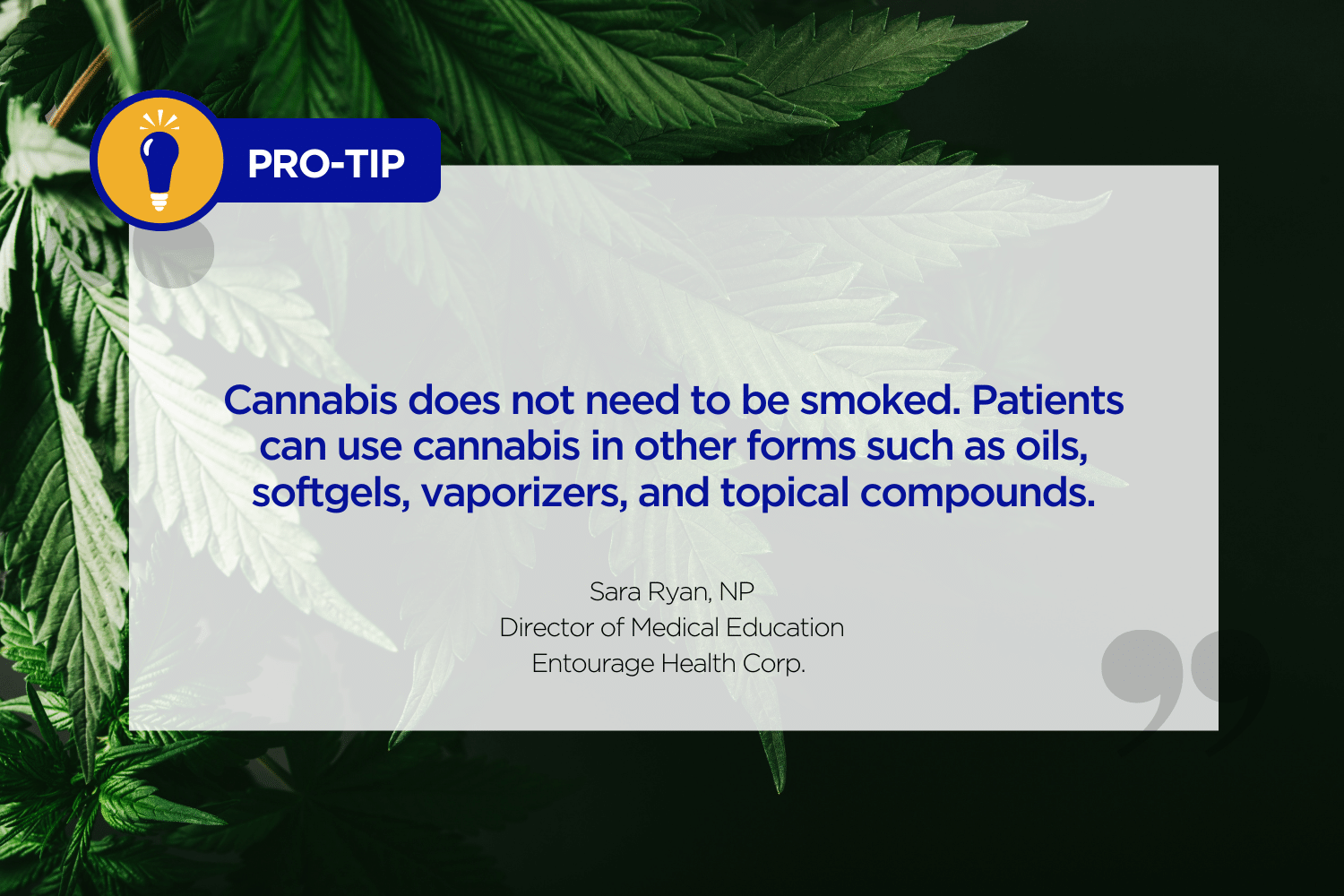 ---
For people using cannabis for medical purposes:
1.     26% reported consuming higher CBD and lower THC
2.     21% reported consuming higher THC and lower CBD
3.     12% reported consuming equal levels of THC and CBD
4.     15% reported consuming CBD only
5.     14% reported consuming mix of different products
6.     7% indicates they did not know the THC and CBD levels
---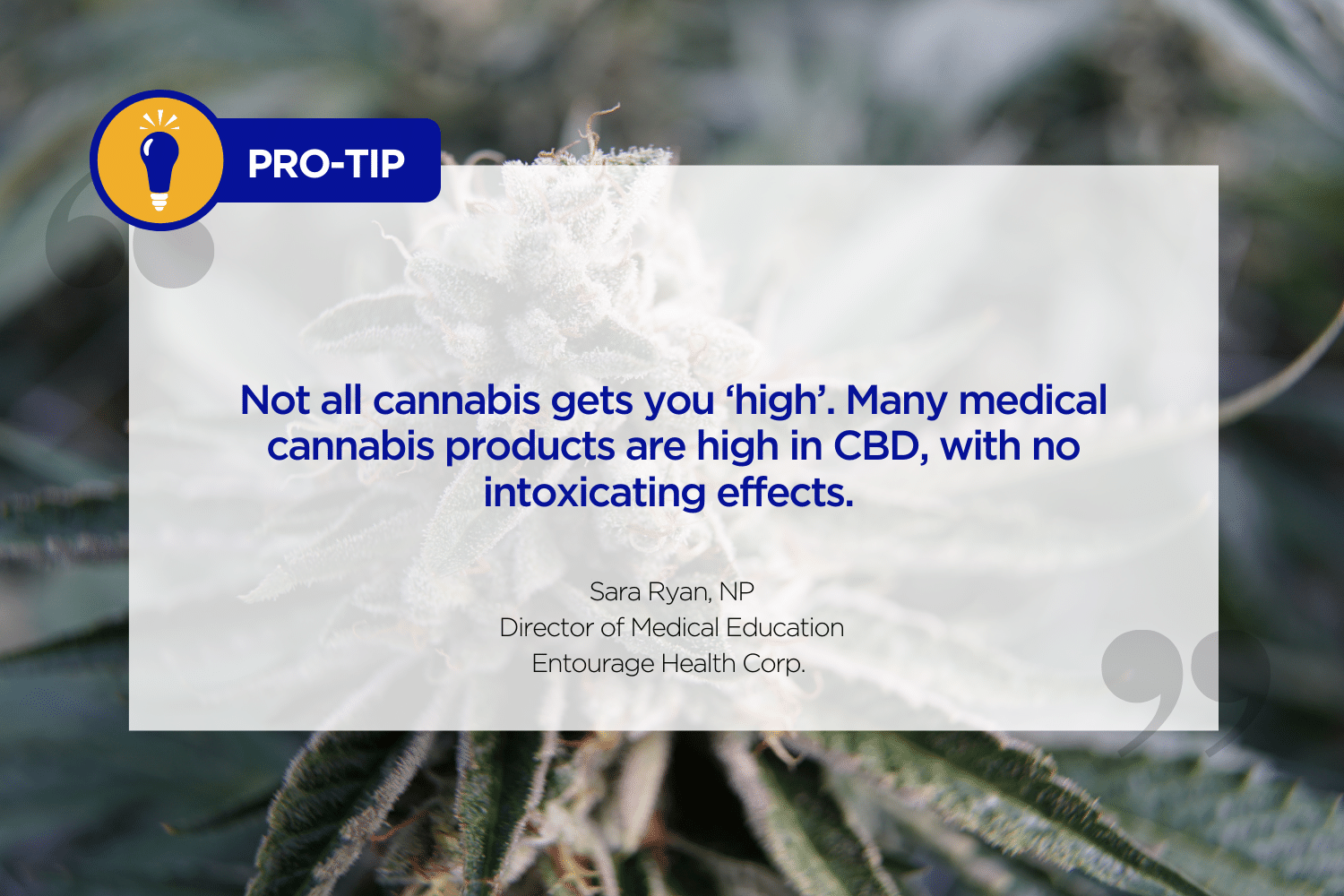 ---
The top five sources to obtain cannabis for medical purposes were:
1.     Legal storefront (44%)
2.     Legal online source (23%)
3.     Health Canada Licensed producer (22%)
4.     A friend (17%)
5.     Growing their own (16%)
---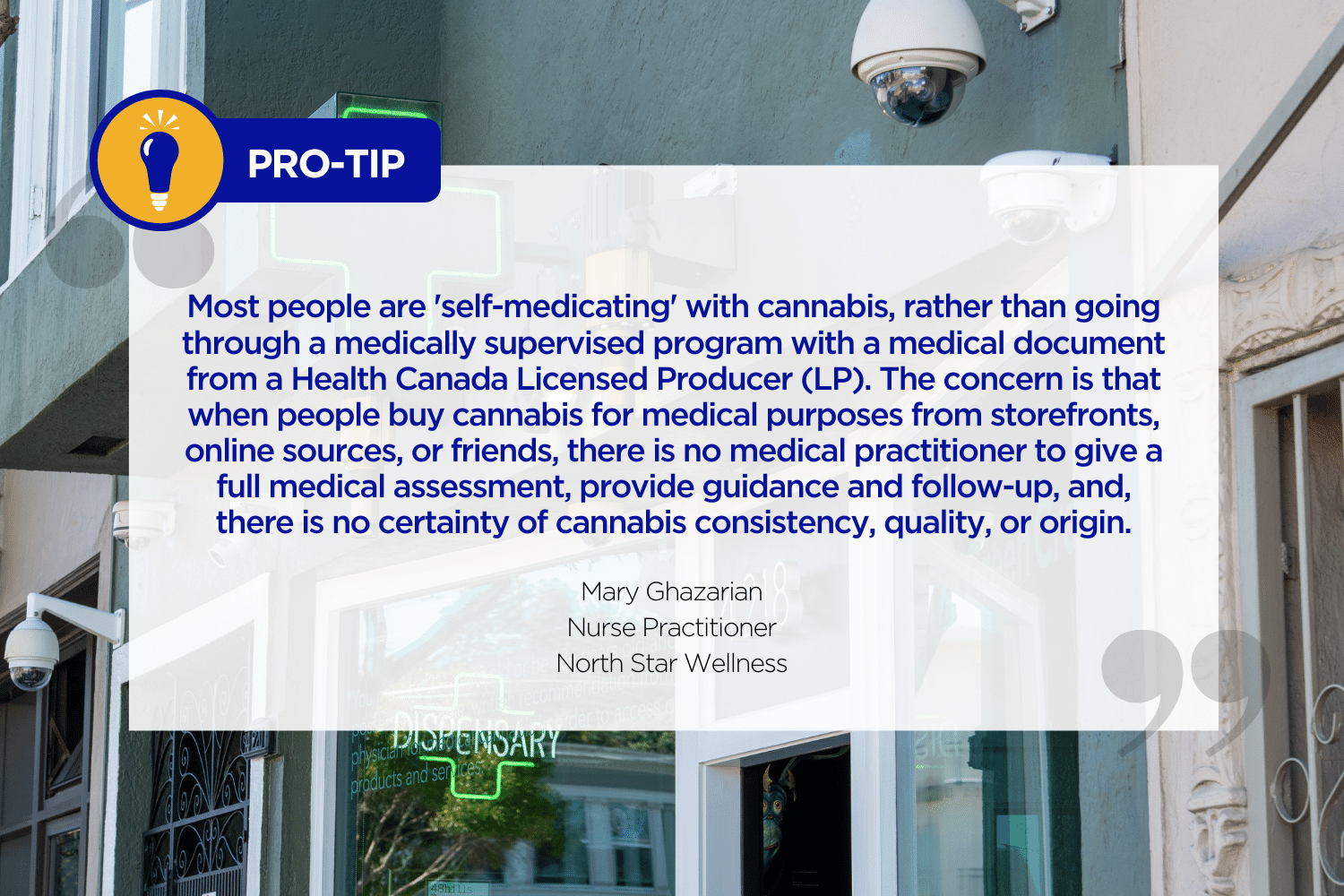 ---
Common clinical indications for medical cannabis 3
•       Pain and Inflammation
–  Chronic musculoskeletal pain
– Neuropathic pain
– Arthritic inflammation
– IBS / IBD
•       Sleep, Anxiety, & Seizures
– Certain anxiety, PTSD, and sleep disorders
– Seizures (Dravet Syndrome)
•       Nausea & Vomiting
– N&V due to chemotherapy (CINV)
– Anorexia due to HIV or other treatments
– Appetite stimulant
•       Movement & Spasticity
– Motor disorders (PD, Huntington's, Tourette's)
– Spasticity due to MS
The above conditions broadly represent the areas where cannabinoids have demonstrated the most efficacy in symptom management. As you can see, many of these conditions come under the 'Pain Triad' arms. See Canada's opioid overdose crisis and living with chronic pain blog posts for more information. 4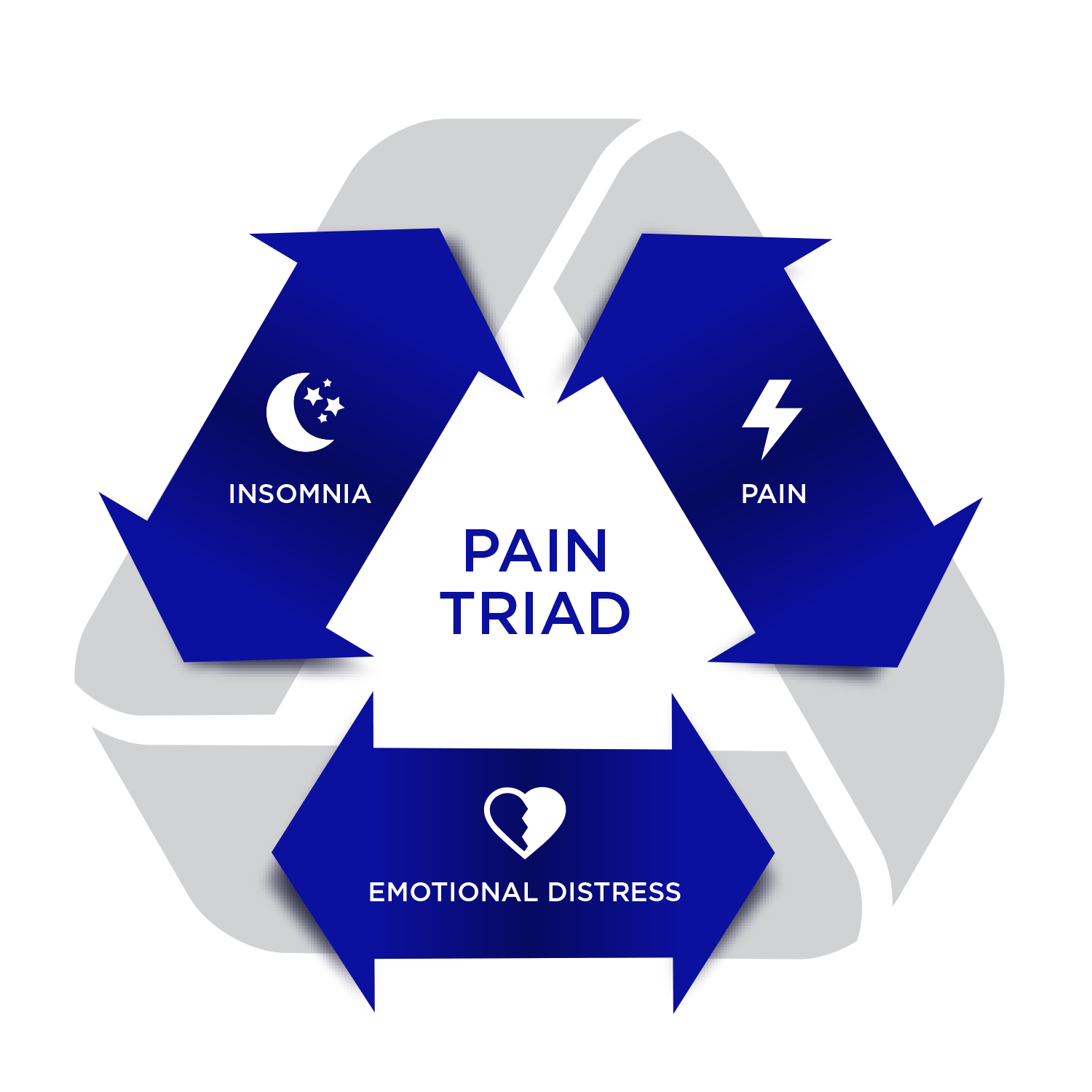 ---
References:
[1] Government of Canada. (2021). Canadian Cannabis Survey 2020: Summary. Retrieved from: https://www.canada.ca/en/health-canada/services/drugs-medication/cannabis/research-data/canadian-cannabis-survey-2020-summary.html
[2] Deloitte. (2021). Seeding new opportunities: Listening to Canada's cannabis consumer. 2021 Cannabis Consumer Report. Retrieved from https://www2.deloitte.com/ca/en/pages/consumer-business/articles/listening-to-canadas-cannabis-consumer.html?icid=listening-to-canadas-cannabis-consumer_en
[3] National Academies of Sciences, Engineering, and Medicine, Health and Medicine Division, Board on Population Health and Public Health Practice & Committee on the Health Effects of Marijuana: An Evidence Review and Research Agenda. The Health Effects of Cannabis and Cannabinoids: The Current State of Evidence and Recommendations for Research. (National Academies Press (US), 2017).
[4] CMHA. (2019). Impairment in the workplace: what your organization needs to know. Toronto, ON: CMHA. Retrieved from https://ontario.cmha.ca/wp-content/uploads/2019/05/CMHAOntarioImpairmentPolicy2019.pdf