Chronic pain affects 1 in every 5 Canadians, but it is more common in older persons, with ¼ to ¾ of older adults suffering from chronic pain, which limits their movement and dexterity. Chronic pain is significantly more common among elderly people who live in long-term care settings.
The Invisible Epidemic: Senior's over-index for chronic pain
The most used medications to treat chronic pain are opioids. However, there is no evidence of the benefit of opioids in long-term chronic pain management. In fact, observational studies show how prescribed long-term opioids for chronic pain is associated with increased risk of abuse, overdose, fractures, and heart attacks.
Considering 66% of seniors take at least five medications, there is rising concern about the risks associated with polypharmacy. Polypharmacy increases the risk of adverse events such as falls, fractures, and hospitalizations. And among seniors in long-term care, >60% take ten or more medications, some of which may be used to manage symptoms associated with the 'Pain Triad,' such as opioids, benzodiazepines, anti-depressants, and anti-psychotics. Most of these medicines are sedating, increasing the risk of delirium, falls, fractures, pulmonary embolisms, and cerebrovascular accidents (CVA).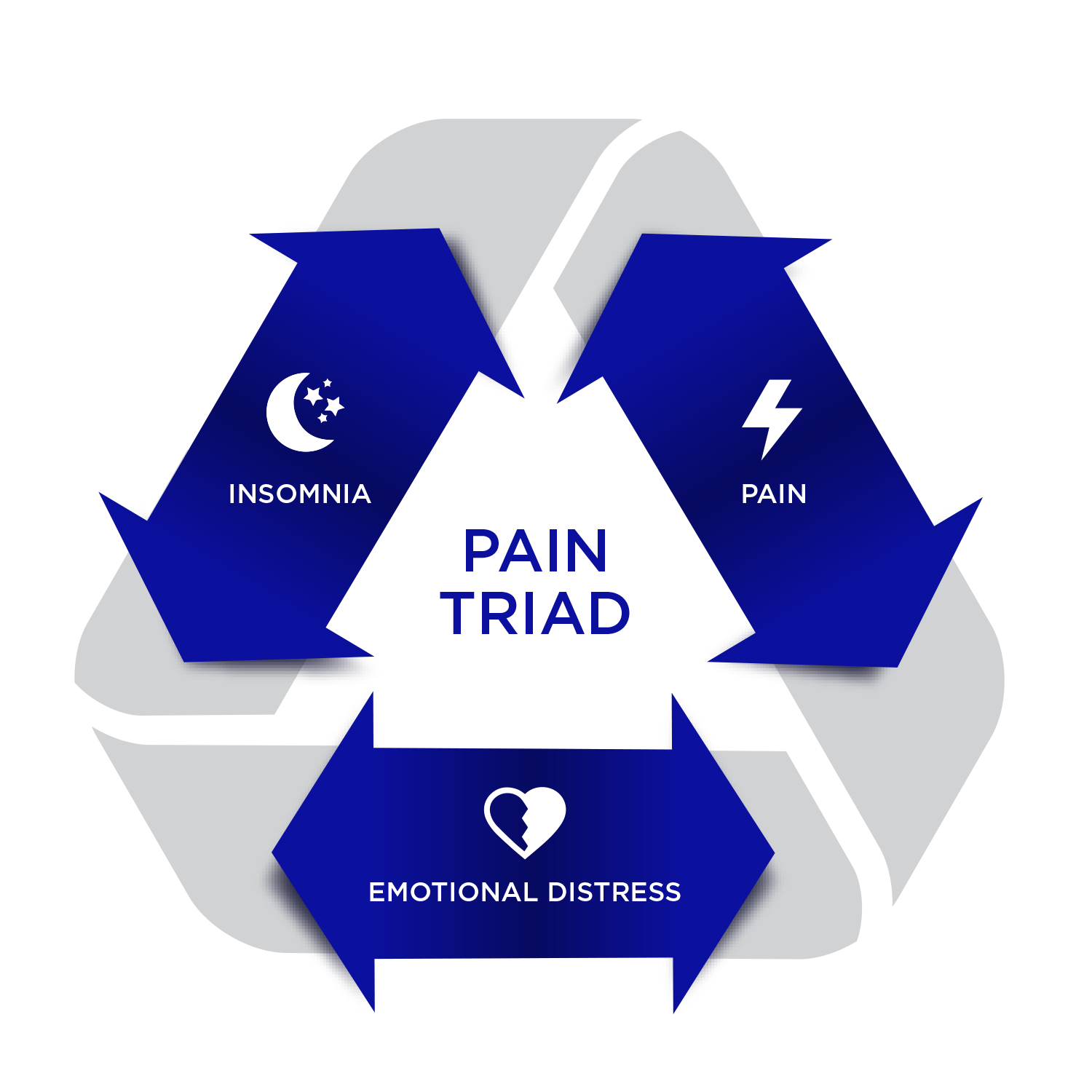 The Potential for Cannabis-based Medicines
Medical cannabis is a promising alternative to opioids for the treatment of chronic pain, which is the most common reason for its use. Areas where cannabis has shown promise to date, are in fact covered by drug classes corresponding to the three pillars of the pain triad. More importantly, cannabis is likely to spare patients the side effects associated with opioid use.
In addition to chronic pain, many seniors suffer from poor appetite and cachexia. Cannabis has the ability to be a potent anti-nauseant and appetite stimulant.
The fastest-growing demographic is those aged 65 and up, which will account for 23% of the population by 2031. They are also the fastest-growing demographic of cannabis users, with a strong desire to learn more about the medication's use.
Know someone who might need the access to medical cannabis? Contact our Client Care Team for more information at 1-844-756-7333 or info@starseed.com.
---
References:
1. Schopflocher, D., Taenzer, P. & Jovey, R. The prevalence of chronic pain in Canada. Pain Res Manag 16, 445–450 (2011).
2. Matsuno, R., Wallace, L., Glanzman, R., Martell, B. & Coplan, P. Long-term efficacy and safety of opioid therapy for chronic non-cancer pain: evidence from randomized and open-label studies. The Journal of Pain 14, S77 (2013). Due to FDA regulatory guidelines, most contemporary phase III RCTs of opioid analgesics for chronic non-cancer pain (CNCP) are 3 months long. Furthermore, conducting placebo-controlled, double-blind RCTs ≥3 months presents ethical and operational challenges. (Purdue Pharma)
3. Chou, R. et al. The effectiveness and risks of long-term opioid therapy for chronic pain: a systematic review for a National Institutes of Health Pathways to Prevention Workshop. Ann. Intern. Med. 162, 276–286 (2015)
4. Vogel, L. Two-Thirds of Seniors in Long-term Care Take 10 or More Drugs: CIHI. CMAJ June 10, 2014 186 (9) E309.
5. Abrams, DI. Integrating Cannabis into Clinic Cancer Care. Curr Oncol. 23 (2): S8-S14, 2016