Introducing Starseed CBD Gum, a chewing gum designed to help you reach your treatment goals. Starseed CBD gum is sugar-free, with a eucalyptus-lemon-mint flavour, and natural green speckles. It contains 20mg of CBD per gum and comes in a blister pack of 10 gums.
Unique Delivery System
There is a controlled release of CBD in the mouth after 5 minutes of chewing. When chewing, the gum increases salivation in the oral cavity and soothes dry mouth. The gum has a customized flavour profile that will mask any unpleasant tastes and make cannabis consumption more enjoyable.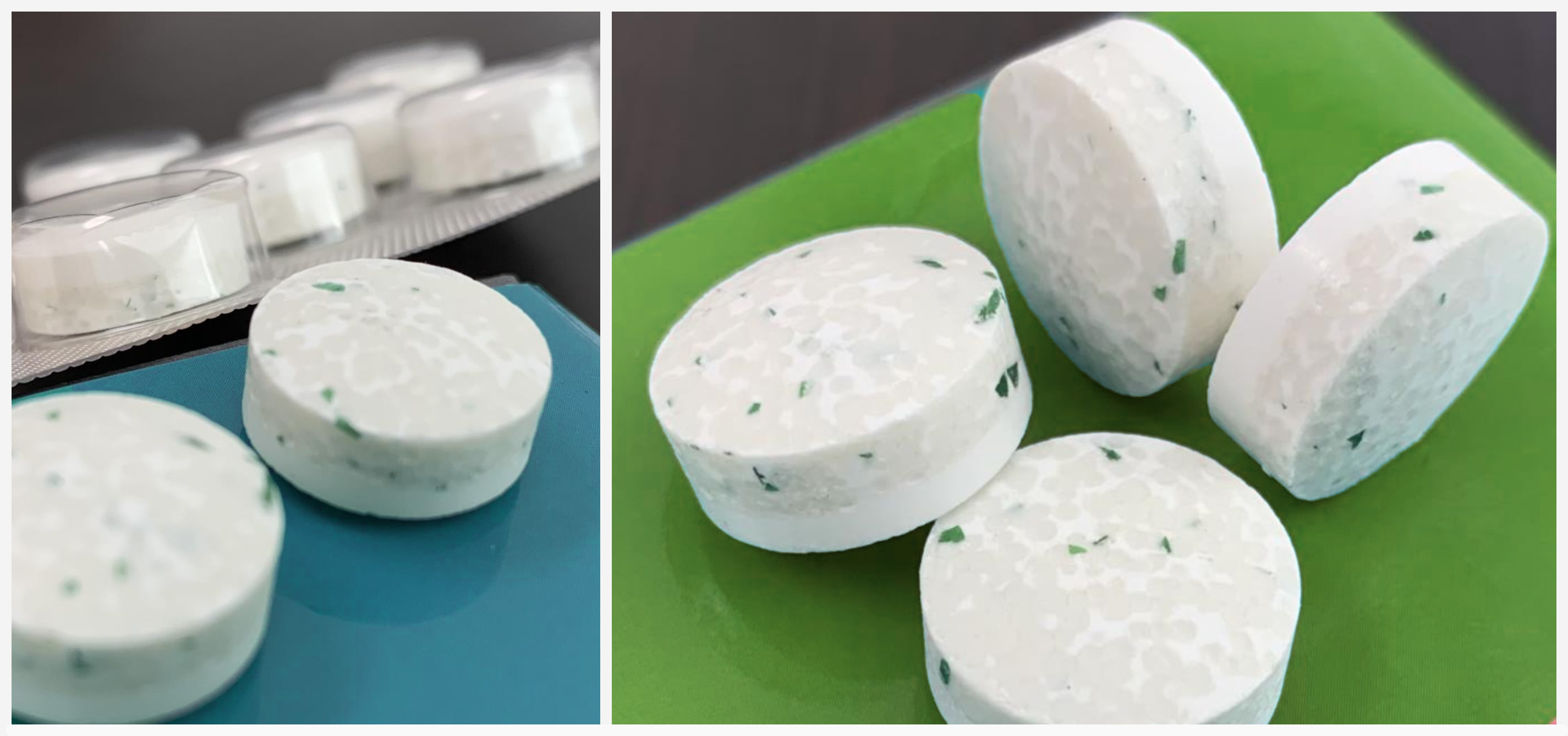 Easy to Use
Gum chewing may be especially beneficial for people who have trouble measuring their daily doses while using cannabis oil spray or vaporizers. It is also easy to transport and very discreet.
Special Instructions
Each CBD Gum contains 20mg CBD and comes in a blister pack of 10 gums, ensuring exact distribution with each and every dose.
• CBD is released into the oral cavity within 5 to 10 minutes of chewing the gum
• Chew gum for as long as you want to enjoy the pleasant mint flavour
• There may be a residue left in the mouth that may be spit out
• Usual onset of action: 60 – 90 minutes
• Usual duration of action: 8 – 12 hours
Unparalleled Quality
Our CBD Gum is bi-layered and comes in a child-proof blister pack with infused eucalyptus-lemon-mint flavour and natural green speckles. A technology that combines mint with chewing gum to provide a unique mouthfeel and refreshing aftertaste. The product is manufactured using a CO2 extraction technique to ensure purity and quality, and it has been third-party tested right here in Canada!
Despite its potential benefits, cannabis chewing gum is still a relatively new product and more research is needed to fully understand its effects and potential side effects. It is important to consult with a healthcare professional before using any form of medical cannabis, including cannabis chewing gum, to ensure that it is safe and appropriate for you.
Please contact our client care team at 1-844-756-7333 or speak to your healthcare practitioner if you have any questions about Starseed Medicinal's chewing gum.